Assur Archive 24
a Pleiades
place
resource
Creators: Thomas Seidler, Poppy Tushingham
Copyright © The Contributors. Sharing and remixing permitted under terms of the Creative Commons Attribution 3.0 License (cc-by).
Last modified
May 11, 2023 11:58 AM
— History
In the northern corner, along the northwest town wall of Assur (bE4V, bD/E5I), researchers unearthed House 66 with an archive belonging to a family with the title ḫunduraya, a gentilic meaning "from Ḫundur". Another archive belonging to a related family of ḫunduraya was found nearby (Assur Archive 25). In House 66, a total of 86 clay tablets were found, including one docket. Of these, 64 tablets were found in Room k near the inner courtyard, while others were found in the courtyard and in the rooms to its southwest. Available datings range from 681 BC to the last years of the Assyrian Empire. The archive includes legal documents, such as loan documents concerning silver, textiles and straw, purchase documents, receipts, work contracts and juridical settlements.

https://pleiades.stoa.org/places/741482501
Representative Locations:

archive repository
The archive is located in a private house in Assur.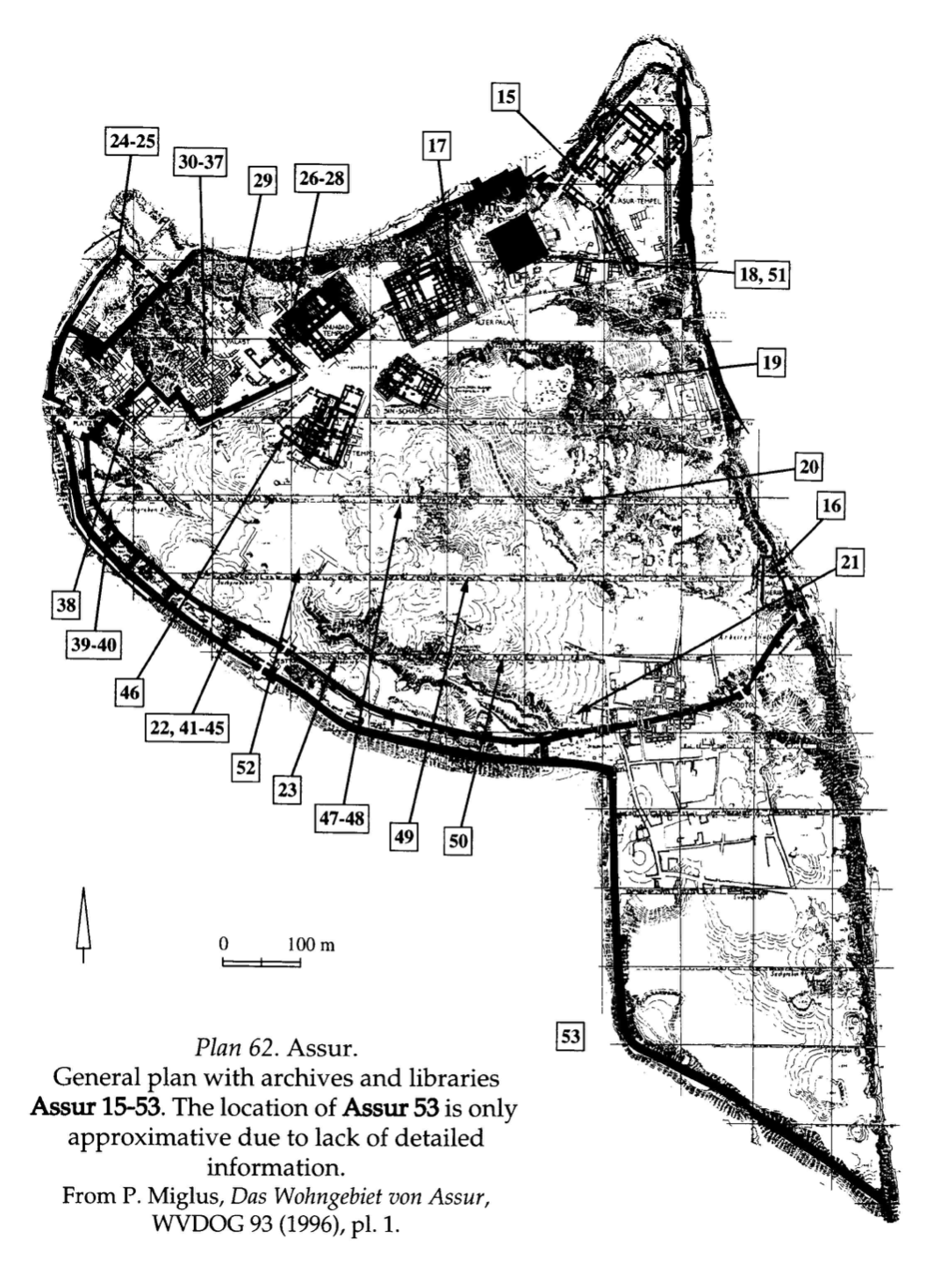 Thomas Seidler

,

and

Poppy Tushingham

, 'Assur Archive 24: a Pleiades place resource', Pleiades: A Gazetteer of Past Places, 2023 <https://pleiades.stoa.org/places/741482501> [accessed: 22 September 2023]

            {{cite web |url=https://pleiades.stoa.org/places/741482501 |title=Places: 741482501 (Assur Archive 24) |author=Seidler, T., P. Tushingham |accessdate=September 22, 2023 6:29 pm |publisher=Pleiades}}