Dur-Katlimmu Archive 2
a Pleiades
place
resource
Creators: Thomas Seidler, Poppy Tushingham
Copyright © The Contributors. Sharing and remixing permitted under terms of the Creative Commons Attribution 3.0 License (cc-by).
Last modified
May 11, 2023 12:52 PM
— History
In the northeastern corner of Dur-Katlimmu stood a large building complex (Building F and W). While it has been described as a "palace", it was not a royal palace, as no royal inscriptions were found there. In Room B of Building F, an archive was discovered. It consists of 19 Aramaic dockets, previously attached to perishable material, one Aramaic tablet, five Neo-Assyrian tablets and an envelope, as well as a Neo-Babylonian letter in its envelope. More texts were found in nearby rooms, including another Neo-Babylonian tablet. The texts date between 676 BC and the end period of the empire.

https://pleiades.stoa.org/places/673099595
35.6453635504, 40.7430193432

archive repository
The archive is located in Room B of Building F in Dur-Katlimmu.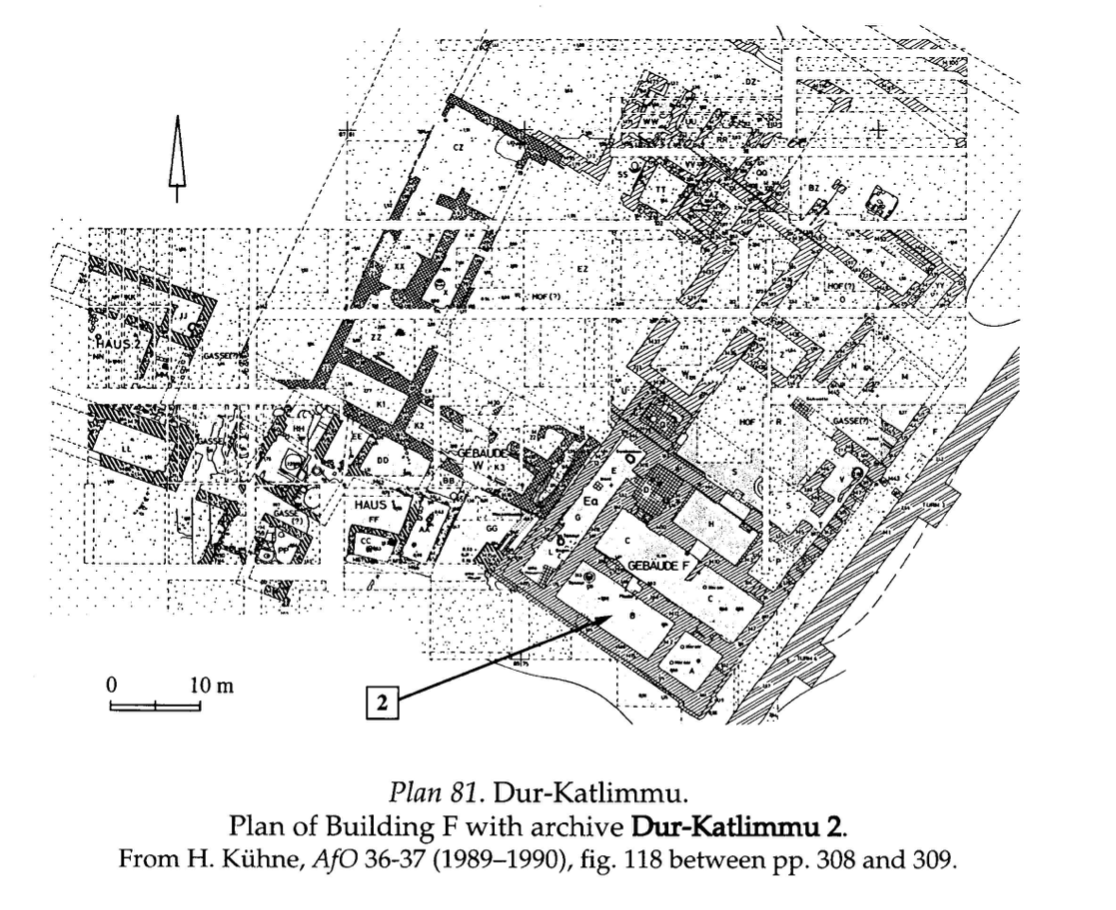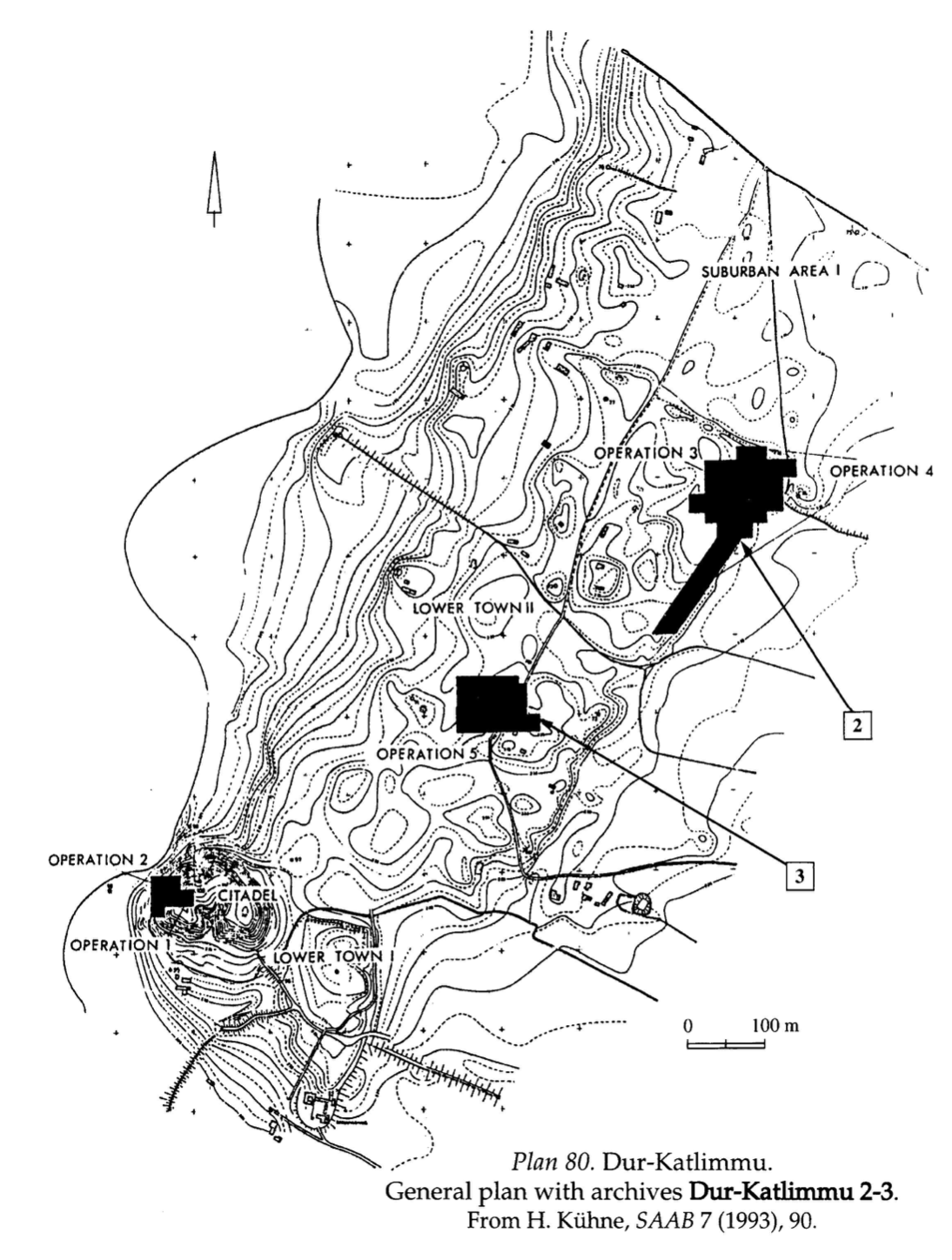 Thomas Seidler

,

and

Poppy Tushingham

, 'Dur-Katlimmu Archive 2: a Pleiades place resource', Pleiades: A Gazetteer of Past Places, 2023 <https://pleiades.stoa.org/places/673099595> [accessed: 06 June 2023]

            {{cite web |url=https://pleiades.stoa.org/places/673099595 |title=Places: 673099595 (Dur-Katlimmu Archive 2) |author=Seidler, T., P. Tushingham |accessdate=June 6, 2023 10:07 pm |publisher=Pleiades}}