Huzirina Archive 1
a Pleiades
place
resource
Creators: Thomas Seidler
Copyright © The Contributors. Sharing and remixing permitted under terms of the Creative Commons Attribution 3.0 License (cc-by).
Last modified
May 11, 2023 12:54 PM
— History
In Huzirina, about 400 clay tablets were discovered in a secondary position outside a private house with a central courtyard in area F. Likely, this library was previously located in the private house since a similar type of clay tablet was also found in the central courtyard. The library dates from 718 BC to the end of the Assyrian Empire and belonged to a family of šangû-priests: Qurdi-Nergal, his son Mušallim-Baba and others. The library consists of incantations, incantation rituals, medical texts, prayers, hymns and lexical lists, including god-lists.

https://pleiades.stoa.org/places/708013745
Representative Locations:

archive repository
The library was located in a secondary position outside a private house.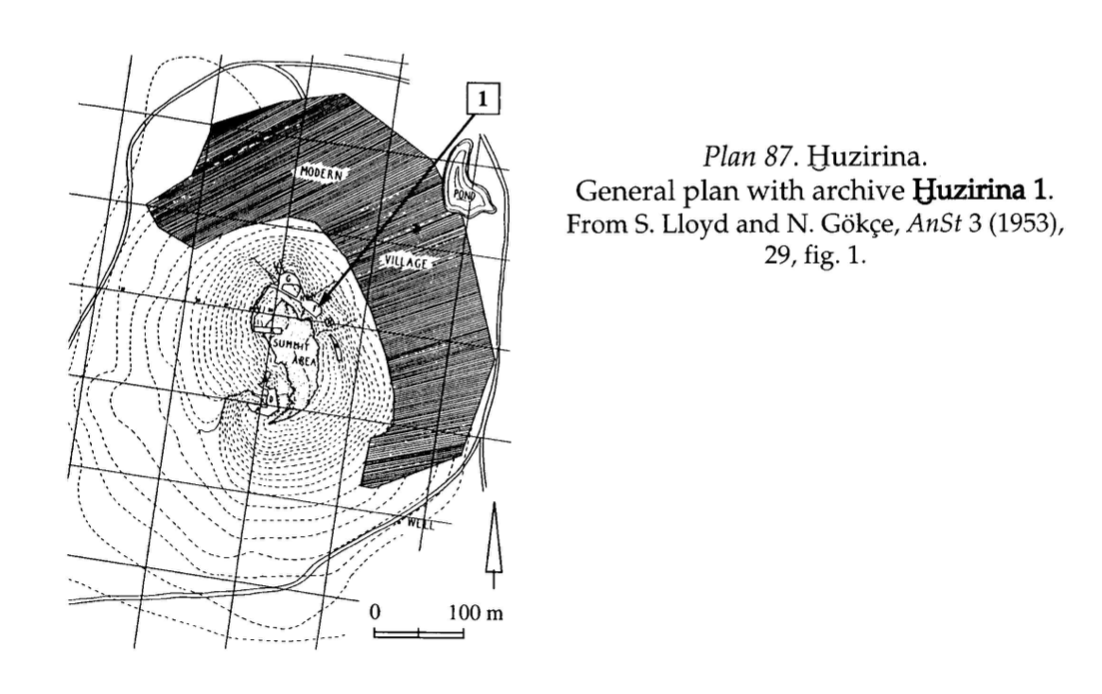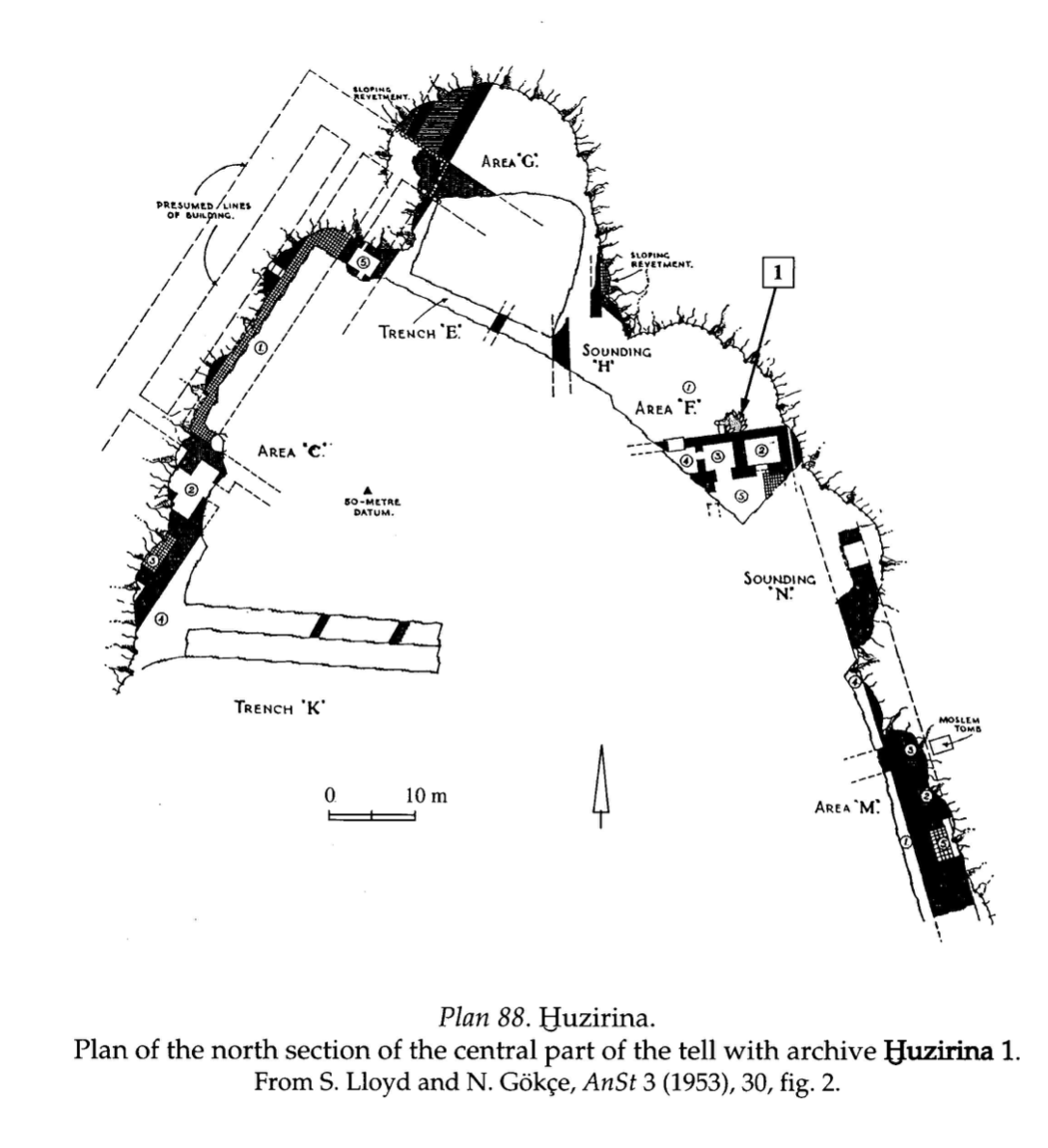 Thomas Seidler

,

and

Poppy Tushingham

, 'Huzirina Archive 1: a Pleiades place resource', Pleiades: A Gazetteer of Past Places, 2023 <https://pleiades.stoa.org/places/708013745> [accessed: 06 June 2023]

            {{cite web |url=https://pleiades.stoa.org/places/708013745 |title=Places: 708013745 (Huzirina Archive 1) |author=Seidler, T. |accessdate=June 6, 2023 9:52 pm |publisher=Pleiades}}