Dur-Šarrukin Archive 2
a Pleiades
place
resource
Creators: Thomas Seidler
Copyright © The Contributors. Sharing and remixing permitted under terms of the Creative Commons Attribution 3.0 License (cc-by).
Last modified
Oct 10, 2022 09:31 AM
— History
Two tiers of niches (similar to Dur-Šarrukin 1) were found in Room H 15 (on the northwestern side of Courtyard II) of the Nabû temple at Dur-Šarrukin, the short-lived capital of the Assyrian king Sargon II (721–705 BC). Although no inscribed objects were found inside the niches, the existence of a temple library is suggested by a similar construction in Room H 5 (on the northwestern side of Forecourt I). The empty niches might be the result of the move of the capital to Nineveh under Sennacherib (704–681 BC) or of the use of perishable writing materials.

https://pleiades.stoa.org/places/785467779
Representative Locations:

archive repository
This archive is located in the Nabû temple.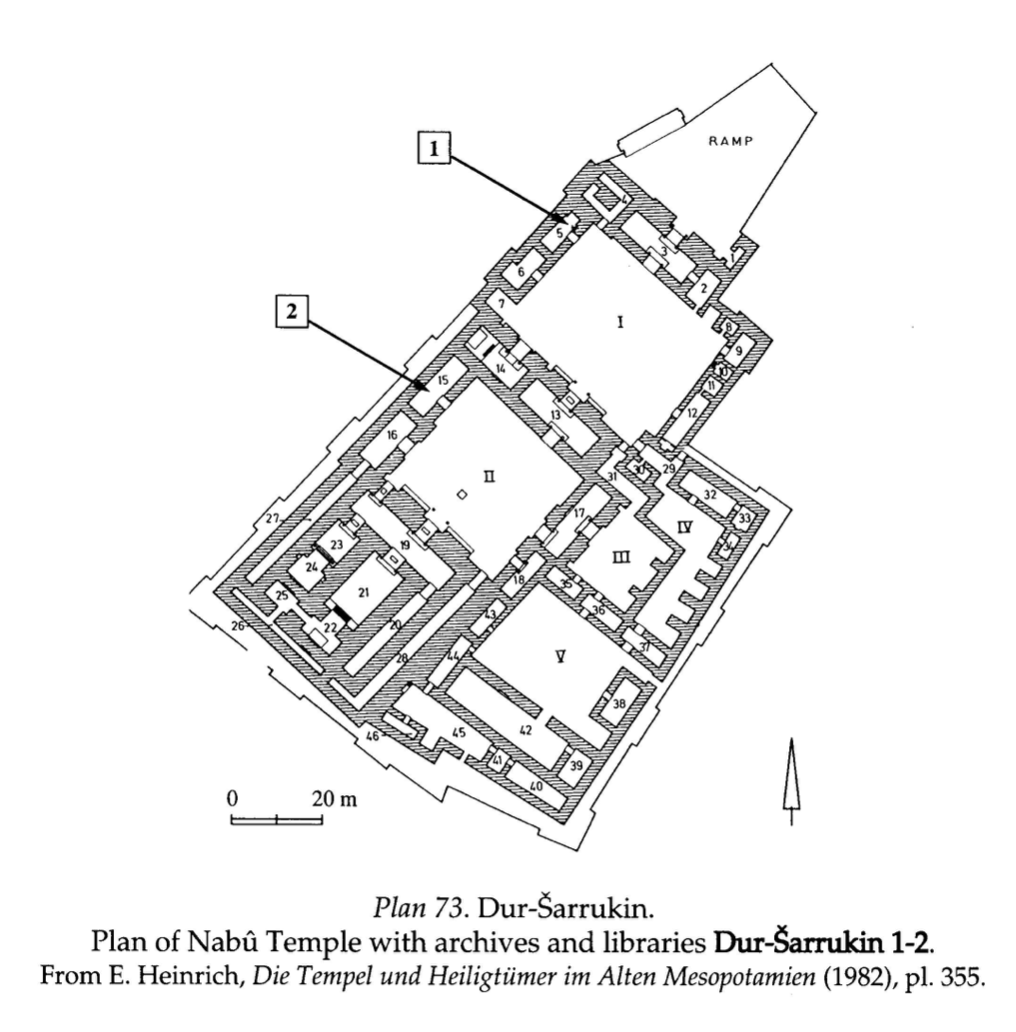 Thomas Seidler

, 'Dur-Šarrukin Archive 2: a Pleiades place resource', Pleiades: A Gazetteer of Past Places, 2022 <https://pleiades.stoa.org/places/785467779> [accessed: 21 September 2023]

            {{cite web |url=https://pleiades.stoa.org/places/785467779 |title=Places: 785467779 (Dur-Šarrukin Archive 2) |author=Seidler, T. |accessdate=September 21, 2023 4:08 am |publisher=Pleiades}}