Kalhu Archive 6
a Pleiades
place
resource
Creators: Thomas Seidler
Copyright © The Contributors. Sharing and remixing permitted under terms of the Creative Commons Attribution 3.0 License (cc-by).
Last modified
May 11, 2023 12:47 PM
— History
Most documents found in the Northwest Palace, built by the Assyrian king Ashurnarsipal II (883–859 BC), predate the move of the new Assyrian capital to Dur-Šarrukin under Sargon II (721–705 BC). Four hundred clay tablets dating to the reign of Sargon II and some of his predecessors were found in Room ZT 4, on the northern side of the northernmost courtyard of the palace. That archive consists of letters to and from the Assyrian king, administrative texts, lists, short notes, records of payments, and one literary text. There were also two rows of open brick boxes in that room of the Northwest Palace; these might have been intended for the storage of clay tablets.

https://pleiades.stoa.org/places/156383767
Representative Locations:

archive repository
This archive is located in the Northwest Palace.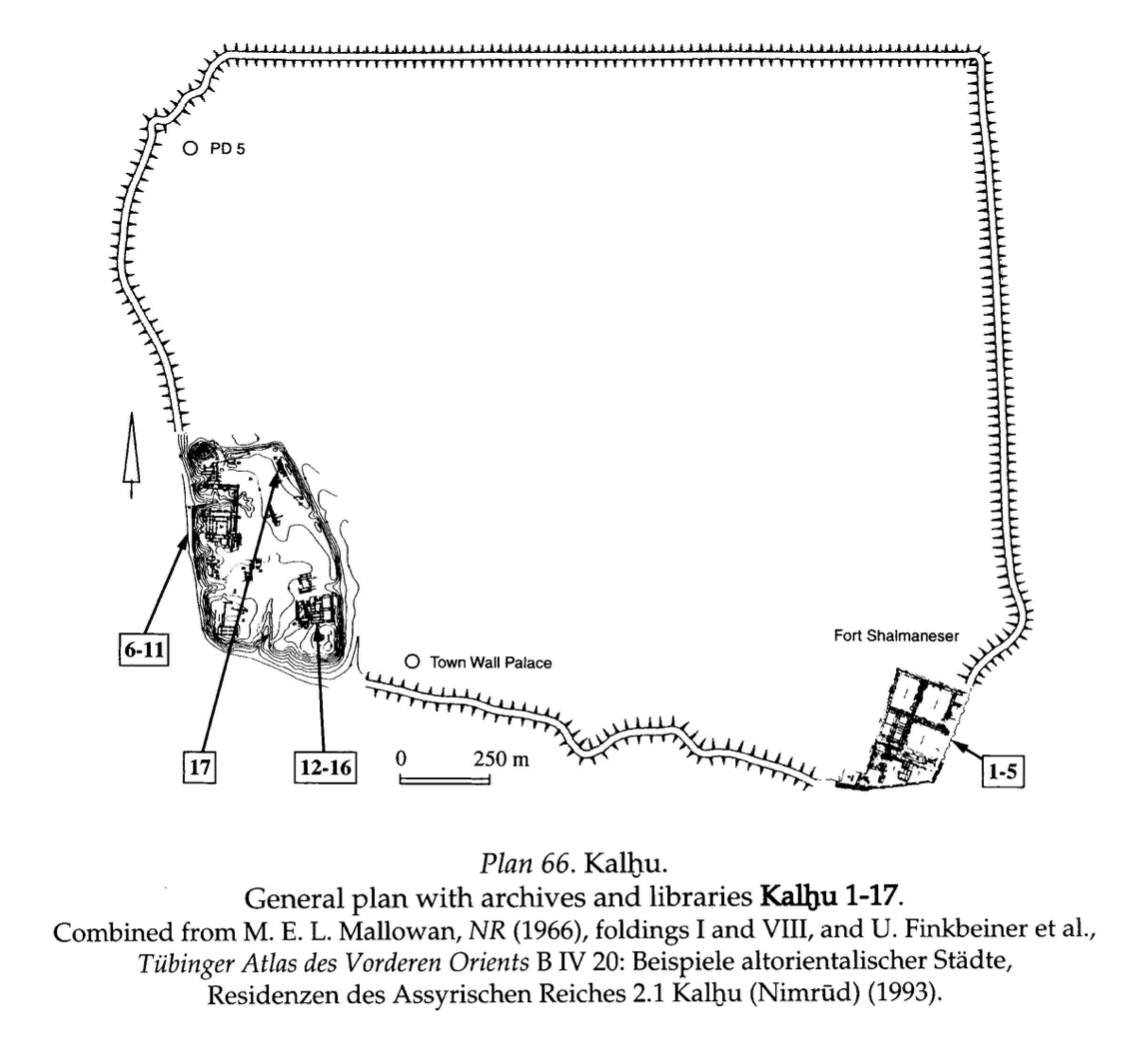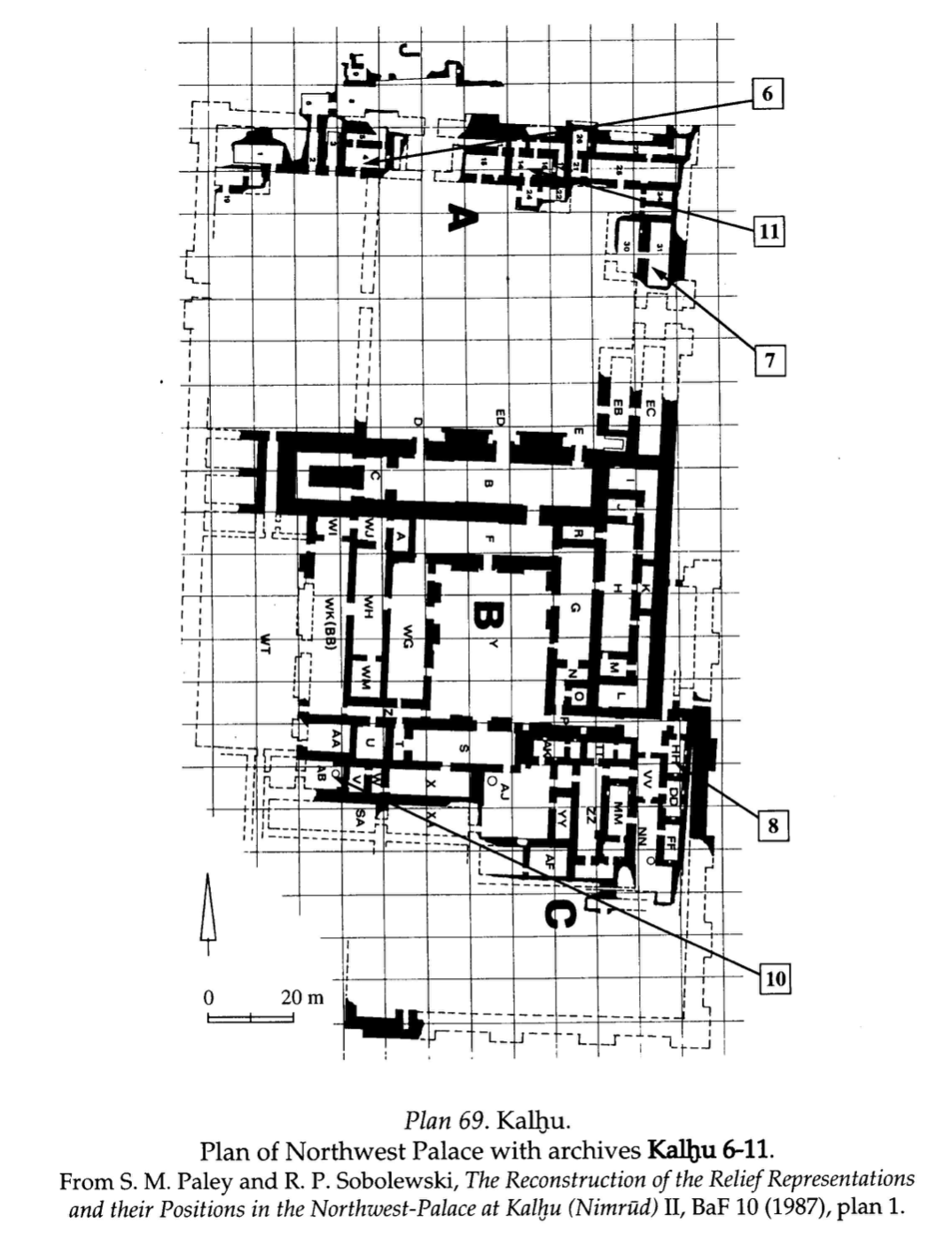 Thomas Seidler

, 'Kalhu Archive 6: a Pleiades place resource', Pleiades: A Gazetteer of Past Places, 2023 <https://pleiades.stoa.org/places/156383767> [accessed: 27 September 2023]

            {{cite web |url=https://pleiades.stoa.org/places/156383767 |title=Places: 156383767 (Kalhu Archive 6) |author=Seidler, T. |accessdate=September 27, 2023 10:11 pm |publisher=Pleiades}}