Kalhu Archive 1
a Pleiades
place
resource
Creators: Thomas Seidler
Copyright © The Contributors. Sharing and remixing permitted under terms of the Creative Commons Attribution 3.0 License (cc-by).
Last modified
May 11, 2023 12:44 PM
— History
Two eighth-century-B.C. archives were excavated in Fort Shalmaneser, a building complex in the southeastern corner of the city Kalhu. One archive was located in Rooms NE 47–50 at the northern side of the northeast courtyard. It consists of about eighty unsealed administrative texts, including twenty-two horse lists and forty-eight wine lists. A few clay tablets were also found in other rooms nearby.

https://pleiades.stoa.org/places/348795683
Representative Locations:

archive repository
This archive is located in Fort Shalmaneser.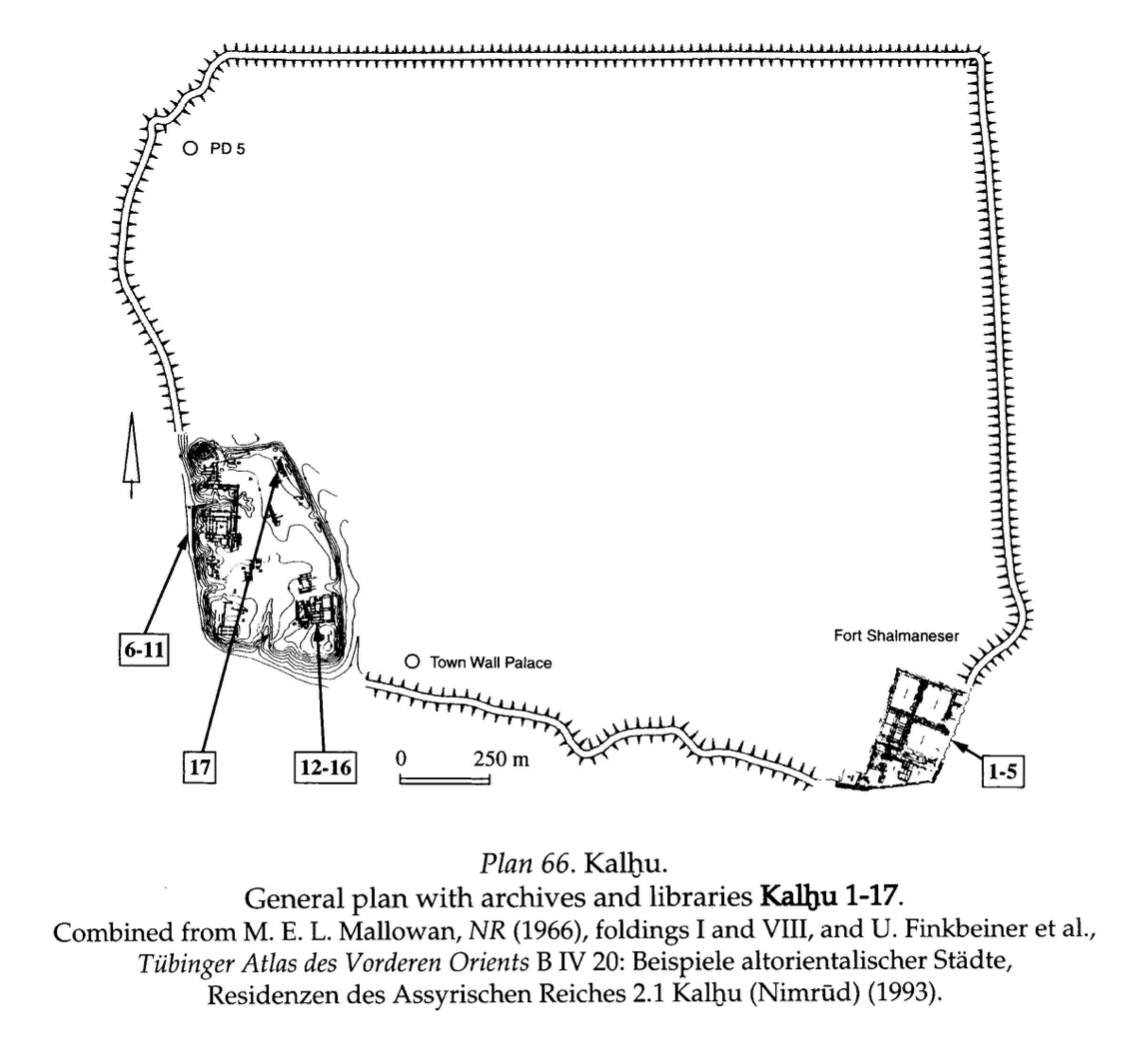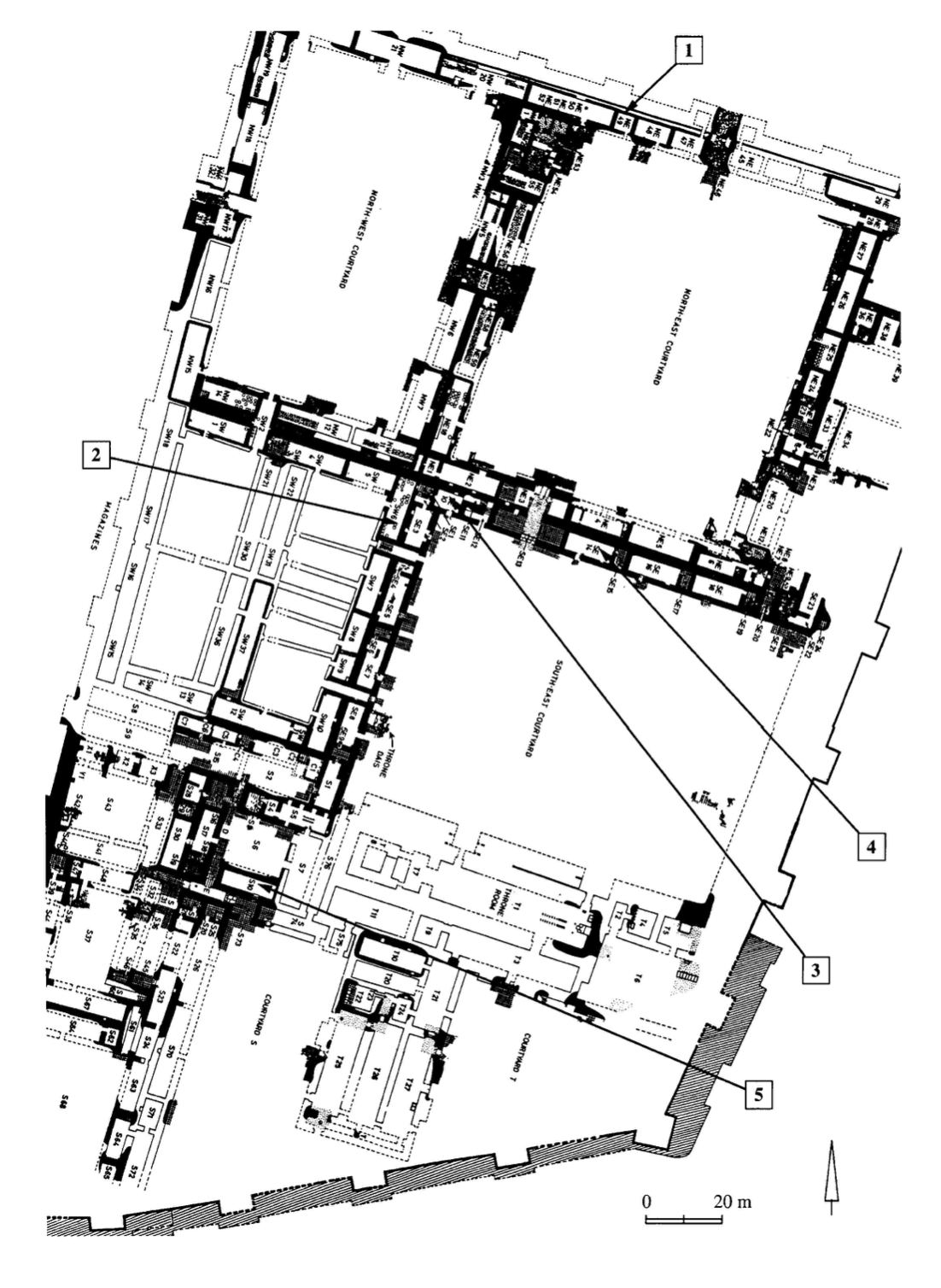 Plan 67. Kalhu. Plan of Fort Shalmaneser with archives Kalhu 1–5. From M. E. L. Mallowan, NR (1966), folding VIII.
Thomas Seidler

, 'Kalhu Archive 1: a Pleiades place resource', Pleiades: A Gazetteer of Past Places, 2023 <https://pleiades.stoa.org/places/348795683> [accessed: 30 September 2023]

            {{cite web |url=https://pleiades.stoa.org/places/348795683 |title=Places: 348795683 (Kalhu Archive 1) |author=Seidler, T. |accessdate=September 30, 2023 9:44 am |publisher=Pleiades}}