Assur Archive 30
a Pleiades
place
resource
Creators: Thomas Seidler
Copyright © The Contributors. Sharing and remixing permitted under terms of the Creative Commons Attribution 3.0 License (cc-by).
Last modified
May 11, 2023 12:17 PM
— History
In an unspecified place in cD6I, excavators found an archive of 8 complete clay tablets and 12 fragments. The archive contains purchase documents concerning slaves as well as loan documents concerning silver and barley. The only available dating is postcanonical, and dates to the reign of Sin-šarru-iškun (ca. 626–612 BC).

https://pleiades.stoa.org/places/386629672
Representative Locations:

archive repository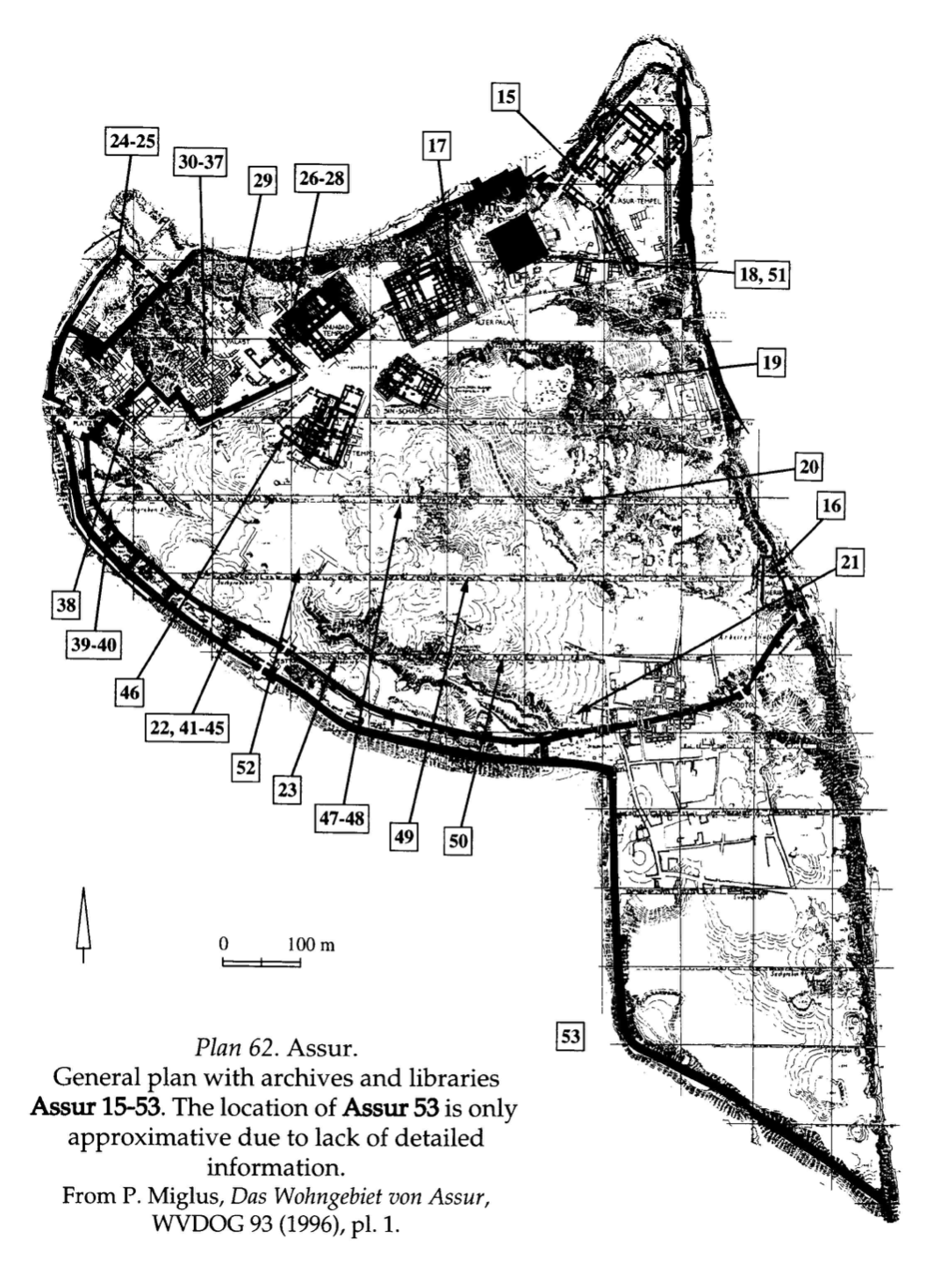 Thomas Seidler

,

and

Poppy Tushingham

, 'Assur Archive 30: a Pleiades place resource', Pleiades: A Gazetteer of Past Places, 2023 <https://pleiades.stoa.org/places/386629672> [accessed: 06 June 2023]

            {{cite web |url=https://pleiades.stoa.org/places/386629672 |title=Places: 386629672 (Assur Archive 30) |author=Seidler, T. |accessdate=June 6, 2023 10:09 pm |publisher=Pleiades}}