Assur Archive 17
a Pleiades
place
resource
Creators: Thomas Seidler
Copyright © The Contributors. Sharing and remixing permitted under terms of the Creative Commons Attribution 3.0 License (cc-by).
Last modified
May 11, 2023 03:12 PM
— History
In the Old Palace of the city of Assur, excavators discovered a Neo-Assyrian archive consisting of 10 clay tablets. It includes multiple lists of charioteers.

https://pleiades.stoa.org/places/530793920
Representative Locations:

archive repository
The archive is located in the Old Palace.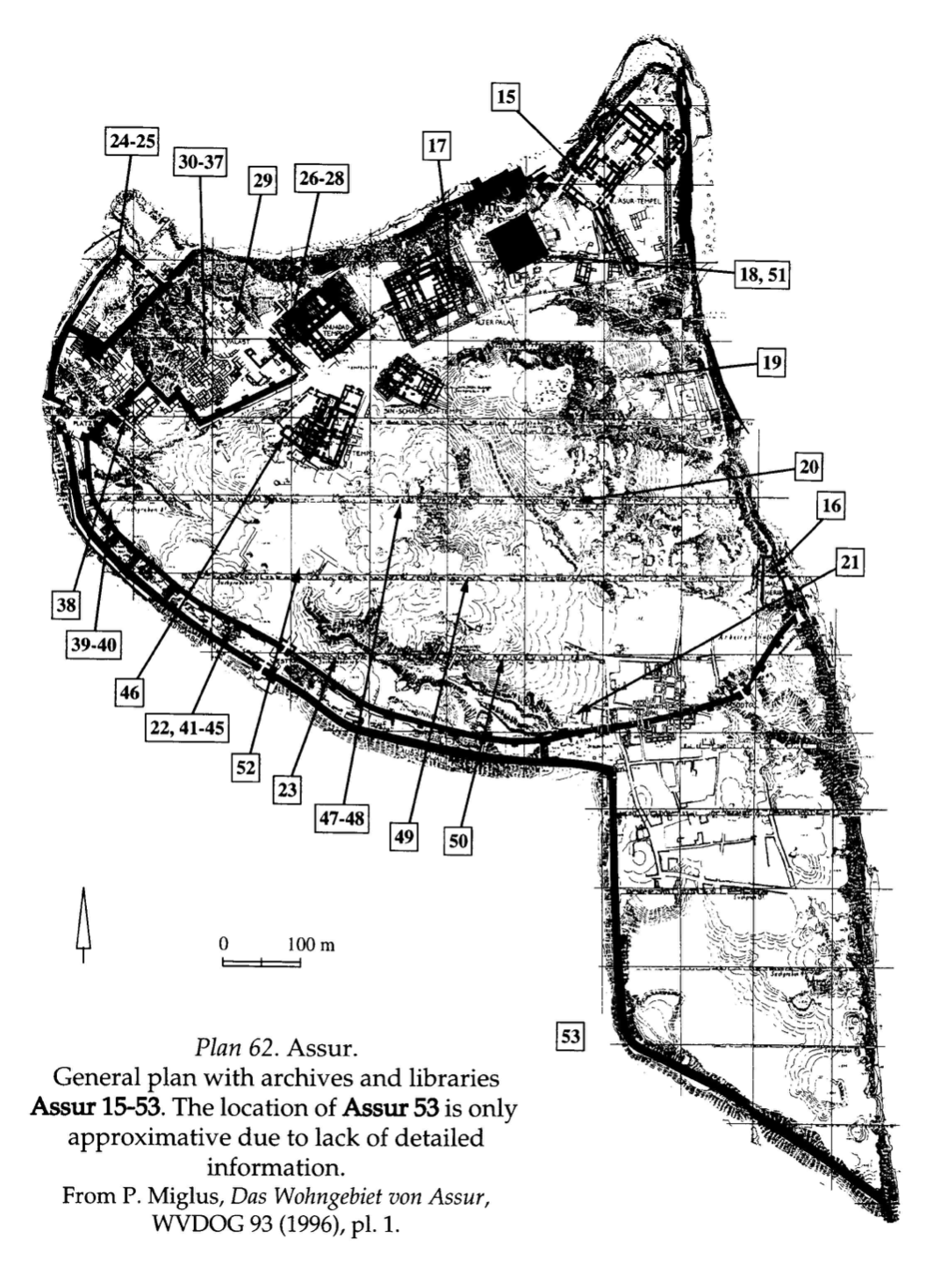 Thomas Seidler

, 'Assur Archive 17: a Pleiades place resource', Pleiades: A Gazetteer of Past Places, 2023 <https://pleiades.stoa.org/places/530793920> [accessed: 06 June 2023]

            {{cite web |url=https://pleiades.stoa.org/places/530793920 |title=Places: 530793920 (Assur Archive 17) |author=Seidler, T. |accessdate=June 6, 2023 10:06 pm |publisher=Pleiades}}