Assur Archive 36
a Pleiades
place
resource
Creators: Thomas Seidler
Copyright © The Contributors. Sharing and remixing permitted under terms of the Creative Commons Attribution 3.0 License (cc-by).
Last modified
May 11, 2023 12:19 PM
— History
In House 20, connected to "Westgasse" by a small alley-way, excavators found apotropaic clay figurines and plaques under the floor. Near a terracotta sarcophagus in cE6III, an archive of 14 clay tablets was found as well, either having been deposited there or having secondarily fallen down into it. Another clay tablet was found in cE6IV, with an additional tablet with similarities possibly also belonging to this group. The available datings are from the second half of the 7th century BC. The archive, belonging to Mutaqqin-Aššur, a doorkeeper, as well as others with the same title, consists mainly of loan documents, and also contains a purchase document and a juridical settlement.

https://pleiades.stoa.org/places/716451807
Representative Locations:

archive repository
The archive is located in a private house.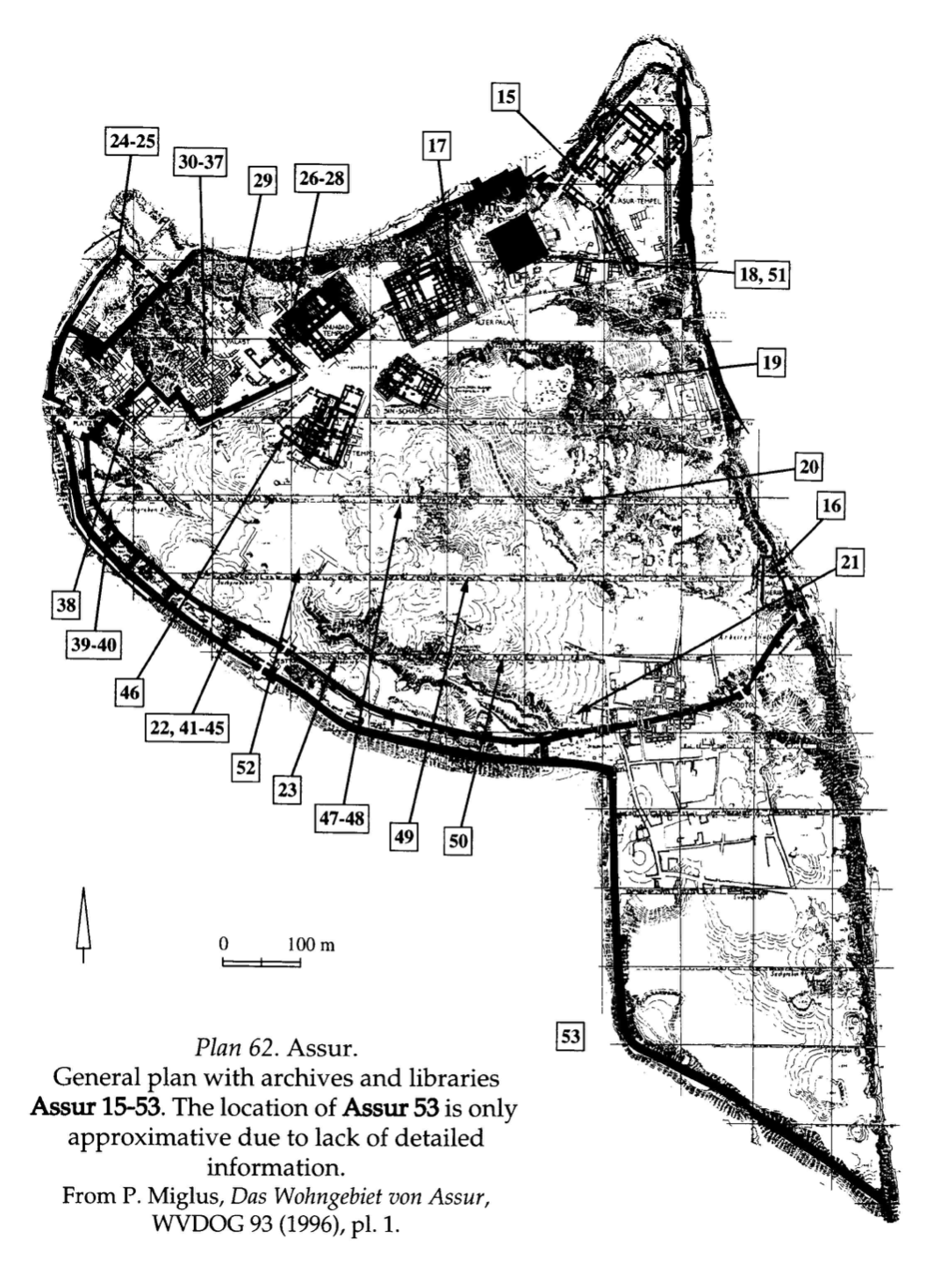 Thomas Seidler

,

and

Poppy Tushingham

, 'Assur Archive 36: a Pleiades place resource', Pleiades: A Gazetteer of Past Places, 2023 <https://pleiades.stoa.org/places/716451807> [accessed: 27 September 2023]

            {{cite web |url=https://pleiades.stoa.org/places/716451807 |title=Places: 716451807 (Assur Archive 36) |author=Seidler, T. |accessdate=September 27, 2023 10:17 am |publisher=Pleiades}}