Assur Archive 35
a Pleiades
place
resource
Creators: Thomas Seidler
Copyright © The Contributors. Sharing and remixing permitted under terms of the Creative Commons Attribution 3.0 License (cc-by).
Last modified
May 11, 2023 12:18 PM
— History
Scattered around House 15 and the adjacent House 15a in eE6IV, excavators found an archive of more than 40 clay tablets. The available datings range from 687 BC to the years shortly before the fall of the city of Assur. The archive, belonging to Šarru-iqbi and others, consists of documents dealing with loans, a purchase document, a document concerning the adoption of a girl, and a fragmentary list.

https://pleiades.stoa.org/places/739392375
Representative Locations:

archive repository
The archive is located in a private house.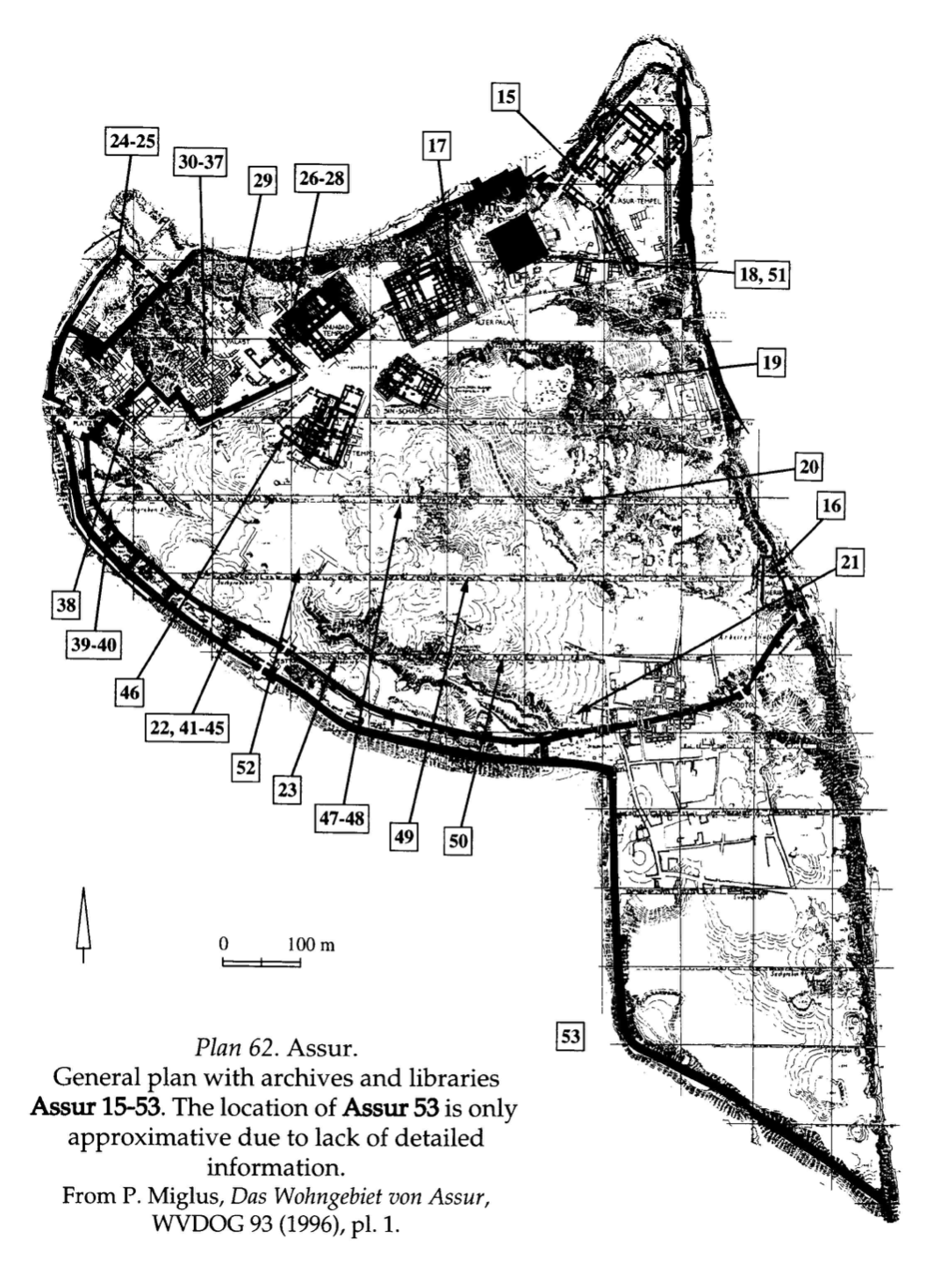 Thomas Seidler

,

and

Poppy Tushingham

, 'Assur Archive 35: a Pleiades place resource', Pleiades: A Gazetteer of Past Places, 2023 <https://pleiades.stoa.org/places/739392375> [accessed: 06 June 2023]

            {{cite web |url=https://pleiades.stoa.org/places/739392375 |title=Places: 739392375 (Assur Archive 35) |author=Seidler, T. |accessdate=June 6, 2023 10:53 pm |publisher=Pleiades}}