Assur Archive 28
a Pleiades
place
resource
Creators: Thomas Seidler
Copyright © The Contributors. Sharing and remixing permitted under terms of the Creative Commons Attribution 3.0 License (cc-by).
Last modified
May 11, 2023 12:16 PM
— History
The famous gold flash of lightning of Adad was found in the northern room of a small house in Assur (in eB5V), built into the recess of the southwest wall of the Anu-Adad temple. In the same room, 7 coiled lead strips with hieroglyphic Luwian texts, dating to Neo-Assyrian times, together with an Old Assyrian inscription on an alabaster slab were found. This archive, probably belonging to a man called Takasla, consists of 6 letters which are mostly concerned with the sending of different objects.

https://pleiades.stoa.org/places/755488463
Representative Locations:

archive repository
The archive is located in a private house in Assur.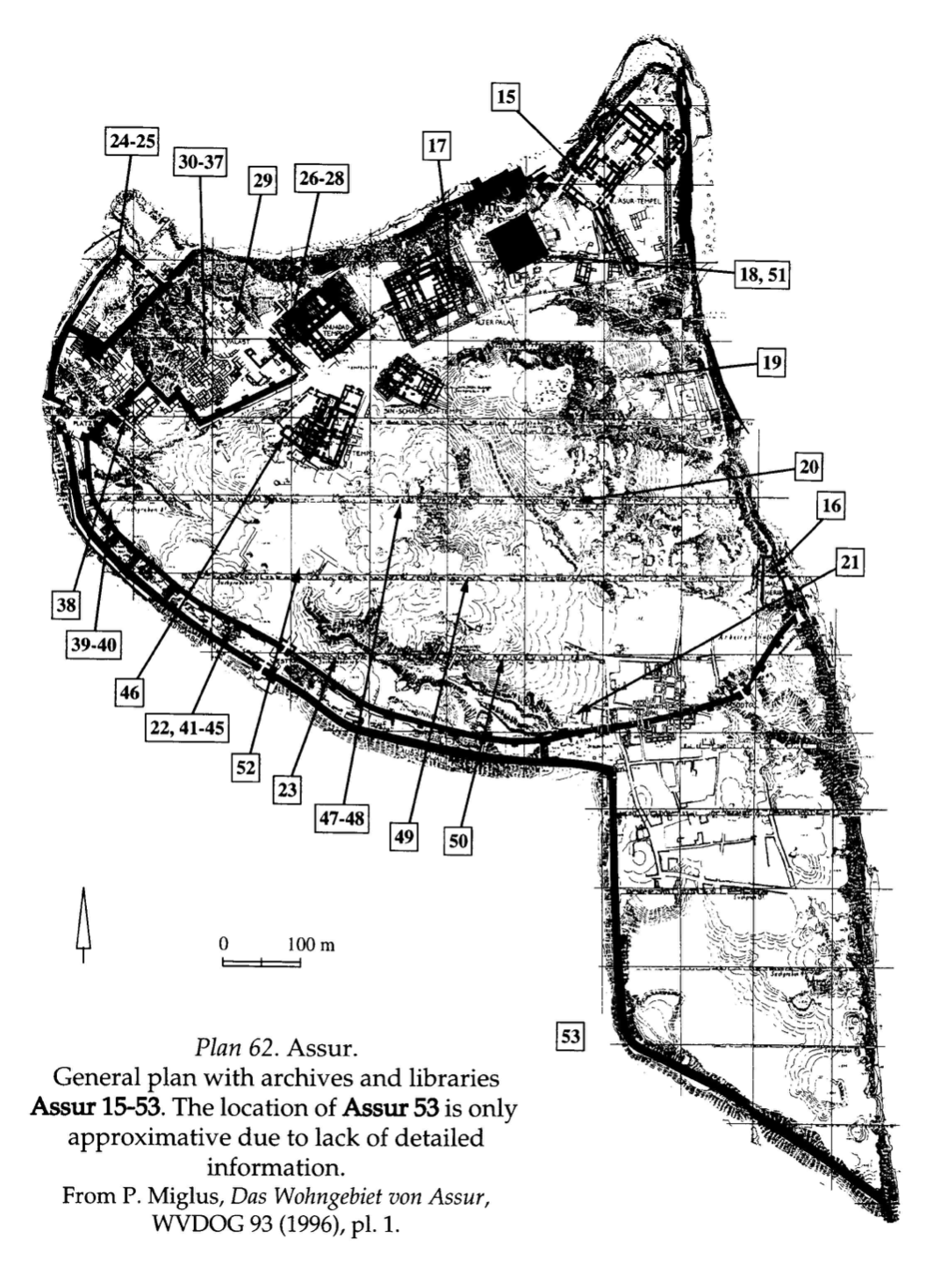 Thomas Seidler

,

and

Poppy Tushingham

, 'Assur Archive 28: a Pleiades place resource', Pleiades: A Gazetteer of Past Places, 2023 <https://pleiades.stoa.org/places/755488463> [accessed: 06 June 2023]

            {{cite web |url=https://pleiades.stoa.org/places/755488463 |title=Places: 755488463 (Assur Archive 28) |author=Seidler, T. |accessdate=June 6, 2023 11:11 pm |publisher=Pleiades}}