Assur Archive 53
a Pleiades
place
resource
Creators: Thomas Seidler
Copyright © The Contributors. Sharing and remixing permitted under terms of the Creative Commons Attribution 3.0 License (cc-by).
Last modified
May 11, 2023 12:43 PM
— History
In a private house, south of the Parthian Palace, near the western wall of the New City of Assur, excavators discovered an archive of 52 clay tablets. Of the 34 published tablets, most date to the postcanonical period. The only two exceptions date to 679 and 666 BC. and two tablets are undated. The archive, belonging to Aššur-matu-taqqin, contains purchase documents, loan documents, juridicial settlements, a letter, an adoption document, and others.

https://pleiades.stoa.org/places/758846965
Representative Locations:

archive repository
The archive is located in a private house.
T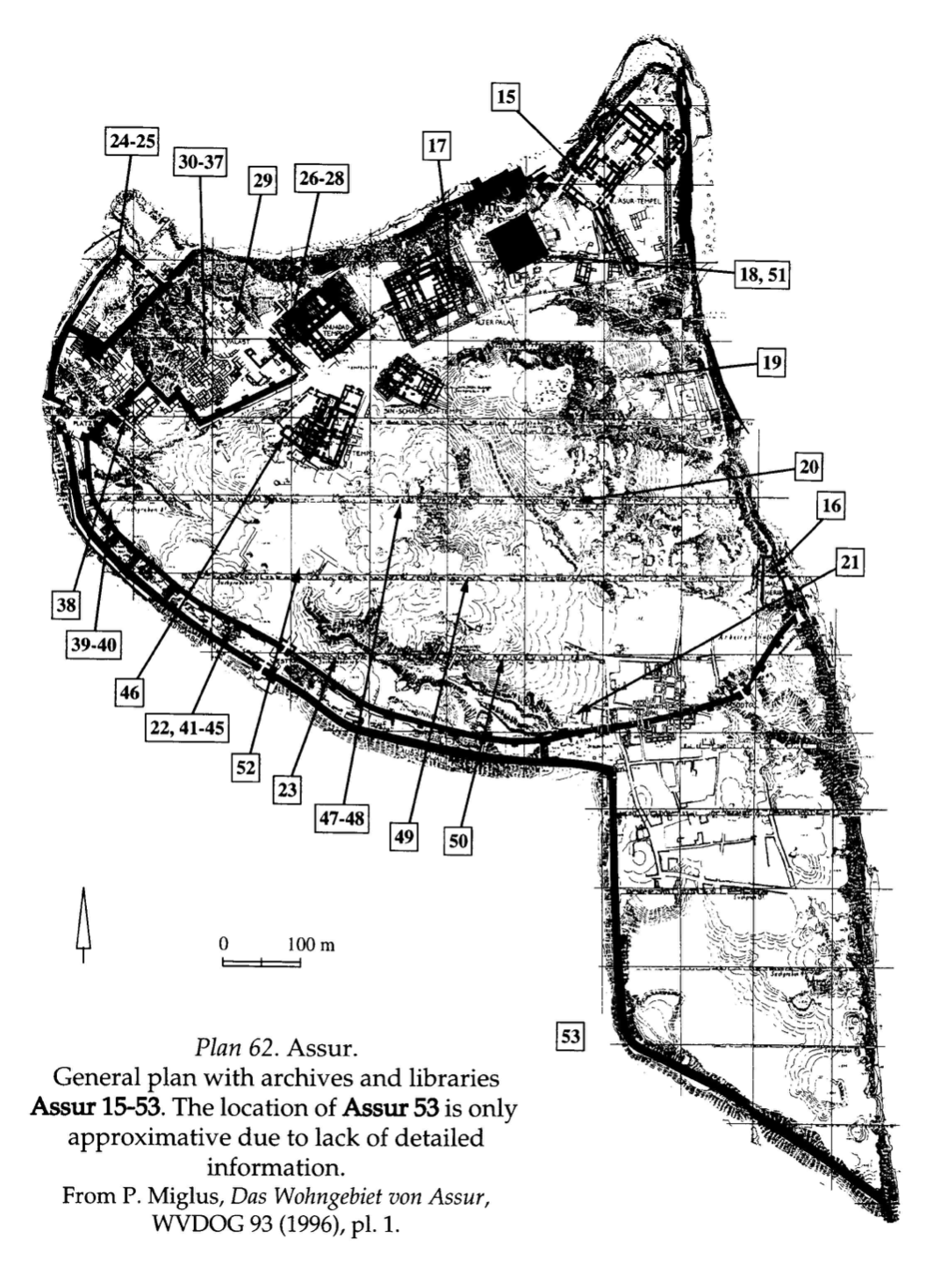 Thomas Seidler

,

and

Poppy Tushingham

, 'Assur Archive 53: a Pleiades place resource', Pleiades: A Gazetteer of Past Places, 2023 <https://pleiades.stoa.org/places/758846965> [accessed: 27 September 2023]

            {{cite web |url=https://pleiades.stoa.org/places/758846965 |title=Places: 758846965 (Assur Archive 53) |author=Seidler, T. |accessdate=September 27, 2023 10:08 am |publisher=Pleiades}}