Assur Archive 32
a Pleiades
place
resource
Creators: Thomas Seidler, Poppy Tushingham
Copyright © The Contributors. Sharing and remixing permitted under terms of the Creative Commons Attribution 3.0 License (cc-by).
Last modified
May 11, 2023 12:18 PM
— History
In House 9, in a room to the back of the main room of the house (in dA6IV), excavators found an archive of 14 clay tablets, three of them written in Aramaic. The house is situated next to another house containing an archive (Assur Archive 33). The available datings range from 675 BC to the years shortly before the fall of the city of Assur. All legible texts, belonging to an individual named Kakkullanu and others, are concerned with silver. Among these documents are loan documents and two texts, one of them in Aramaic, that list quantities of silver in connection with various persons, probably for internal administration.

https://pleiades.stoa.org/places/772486314
Representative Locations:

archive repository
The archive is located in a private house.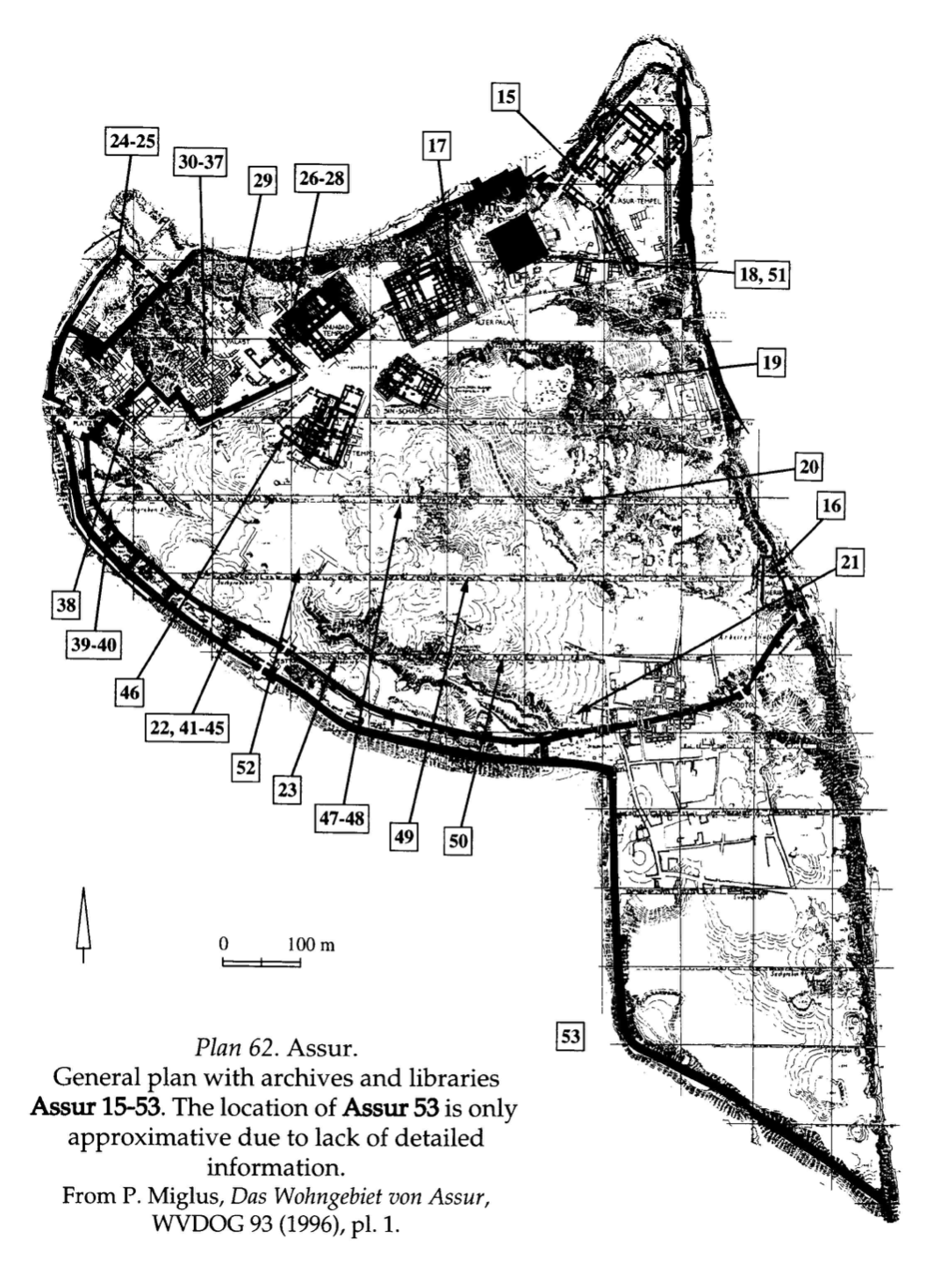 Thomas Seidler

,

and

Poppy Tushingham

, 'Assur Archive 32: a Pleiades place resource', Pleiades: A Gazetteer of Past Places, 2023 <https://pleiades.stoa.org/places/772486314> [accessed: 06 June 2023]

            {{cite web |url=https://pleiades.stoa.org/places/772486314 |title=Places: 772486314 (Assur Archive 32) |author=Seidler, T., P. Tushingham |accessdate=June 6, 2023 10:45 pm |publisher=Pleiades}}