Kalhu Archive 7
a Pleiades
place
resource
Creators: Thomas Seidler
Copyright © The Contributors. Sharing and remixing permitted under terms of the Creative Commons Attribution 3.0 License (cc-by).
Last modified
Oct 10, 2022 09:27 AM
— History
Most documents found in the Northwest Palace, built by the Assyrian king Ashurnarsipal II (883–859 BC), predate the move of the new Assyrian capital to Dur-Šarrukin under Sargon II (721–705 BC). A few tablets were found in Rooms ZT 30 and ZT 31, on the eastern side of the northernmost courtyard of the palace. The administrative texts found in this archive repository include lists of quantities of oil (delivered to the palace), which were presumably stored in the large jars that were also found inside both rooms.

https://pleiades.stoa.org/places/849390847
Representative Locations:

archive repository
This archive is located in the Northwest Palace.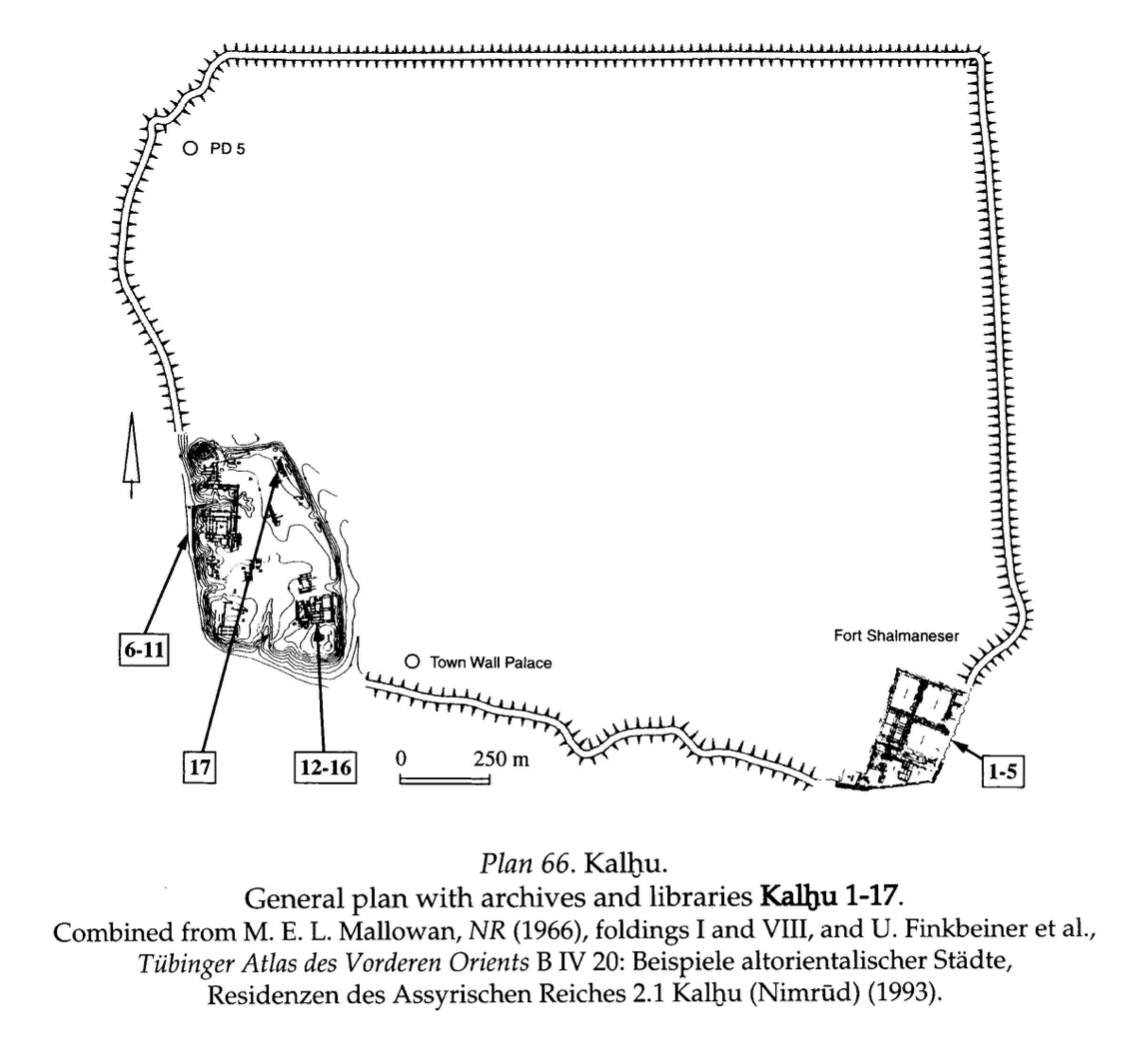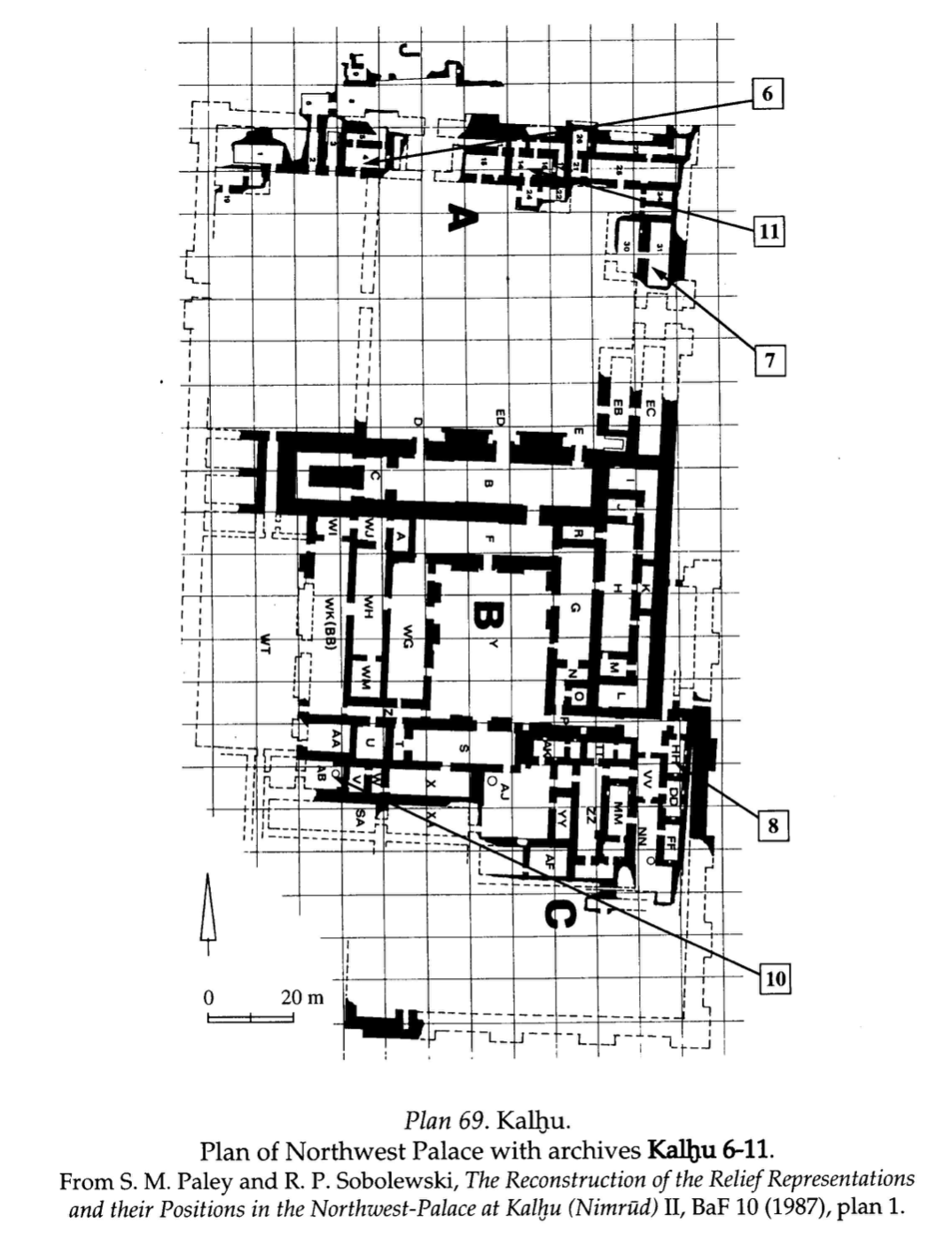 Thomas Seidler

, 'Kalhu Archive 7: a Pleiades place resource', Pleiades: A Gazetteer of Past Places, 2022 <https://pleiades.stoa.org/places/849390847> [accessed: 21 September 2023]

            {{cite web |url=https://pleiades.stoa.org/places/849390847 |title=Places: 849390847 (Kalhu Archive 7) |author=Seidler, T. |accessdate=September 21, 2023 9:09 am |publisher=Pleiades}}