Kalhu Archive 14
a Pleiades
place
resource
Creators: Thomas Seidler
Copyright © The Contributors. Sharing and remixing permitted under terms of the Creative Commons Attribution 3.0 License (cc-by).
Last modified
May 11, 2023 12:48 PM
— History
The remains of a library containing about 280 clay tablets were found in and around Room NT12 the Nabû Temple (Ezida). These text date from 800 BC to 614 BC. The majority of the texts assigned to this archive repository were discovered in Room NT12 and the adjoining courtyard. Some texts, including fragments of seven wooden and ivory writing boards, were found in Rooms NT13 and NT14. This Neo-Assyrian 'library' house omen texts (79 tablets), incantation and medical texts (75 tablets), lexical lists (37 tablets), as well as some administrative texts, epics, hemerological texts, hymns, prayers, rituals, and royal inscriptions.

https://pleiades.stoa.org/places/889344378
Representative Locations:

archive repository
This archive is located in the Nabû Temple.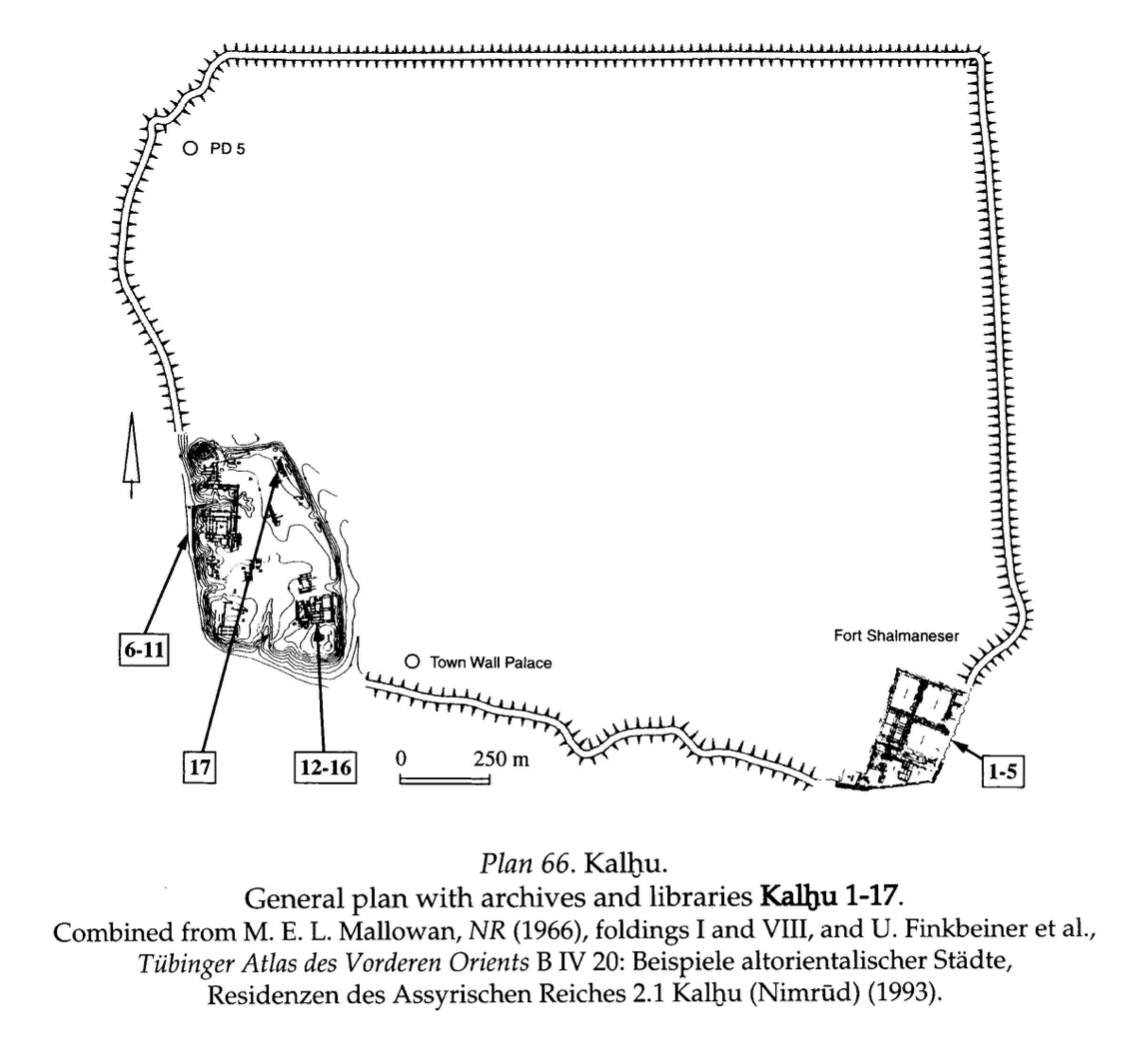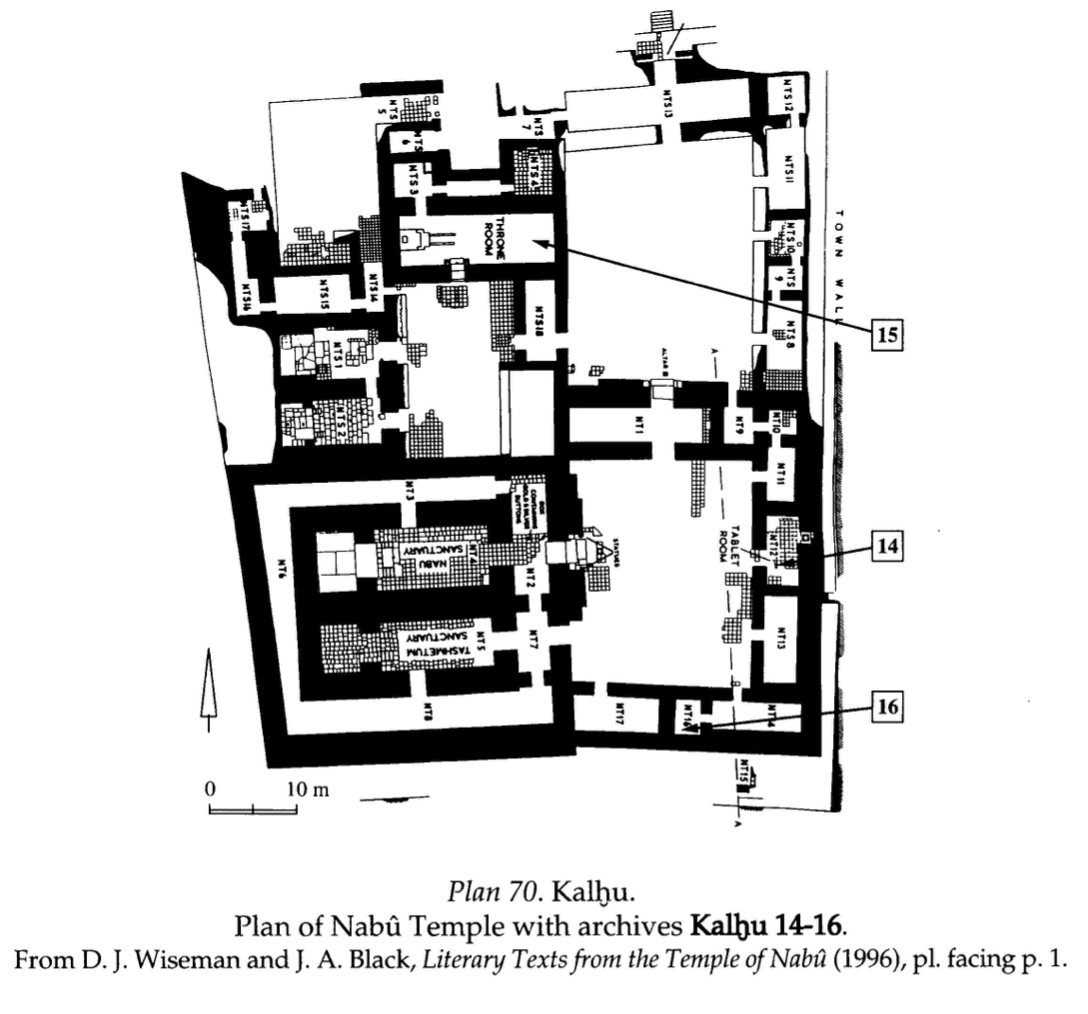 Thomas Seidler

,

and

Jamie Novotny

, 'Kalhu Archive 14: a Pleiades place resource', Pleiades: A Gazetteer of Past Places, 2023 <https://pleiades.stoa.org/places/889344378> [accessed: 22 September 2023]

            {{cite web |url=https://pleiades.stoa.org/places/889344378 |title=Places: 889344378 (Kalhu Archive 14) |author=Seidler, T. |accessdate=September 22, 2023 1:21 am |publisher=Pleiades}}