Kalhu Archive 5
a Pleiades
place
resource
Creators: Thomas Seidler
Copyright © The Contributors. Sharing and remixing permitted under terms of the Creative Commons Attribution 3.0 License (cc-by).
Last modified
May 11, 2023 12:47 PM
— History
Three seventh-century-B.C. archives were excavated in Fort Shalmaneser, a building complex in the southeastern corner of the city Kalhu. In Room S 10, in the inner southern part of the palace, British excavators found the archive of the queen's household and of her šakintu ("woman manager"). The archive consists of eighteen clay tablets; most of the documents are sealed. The principal text categories found here are purchase documents, loans, and lawsuits.

https://pleiades.stoa.org/places/891204335
Representative Locations:

archive repository
This archive is located in Fort Shalmaneser.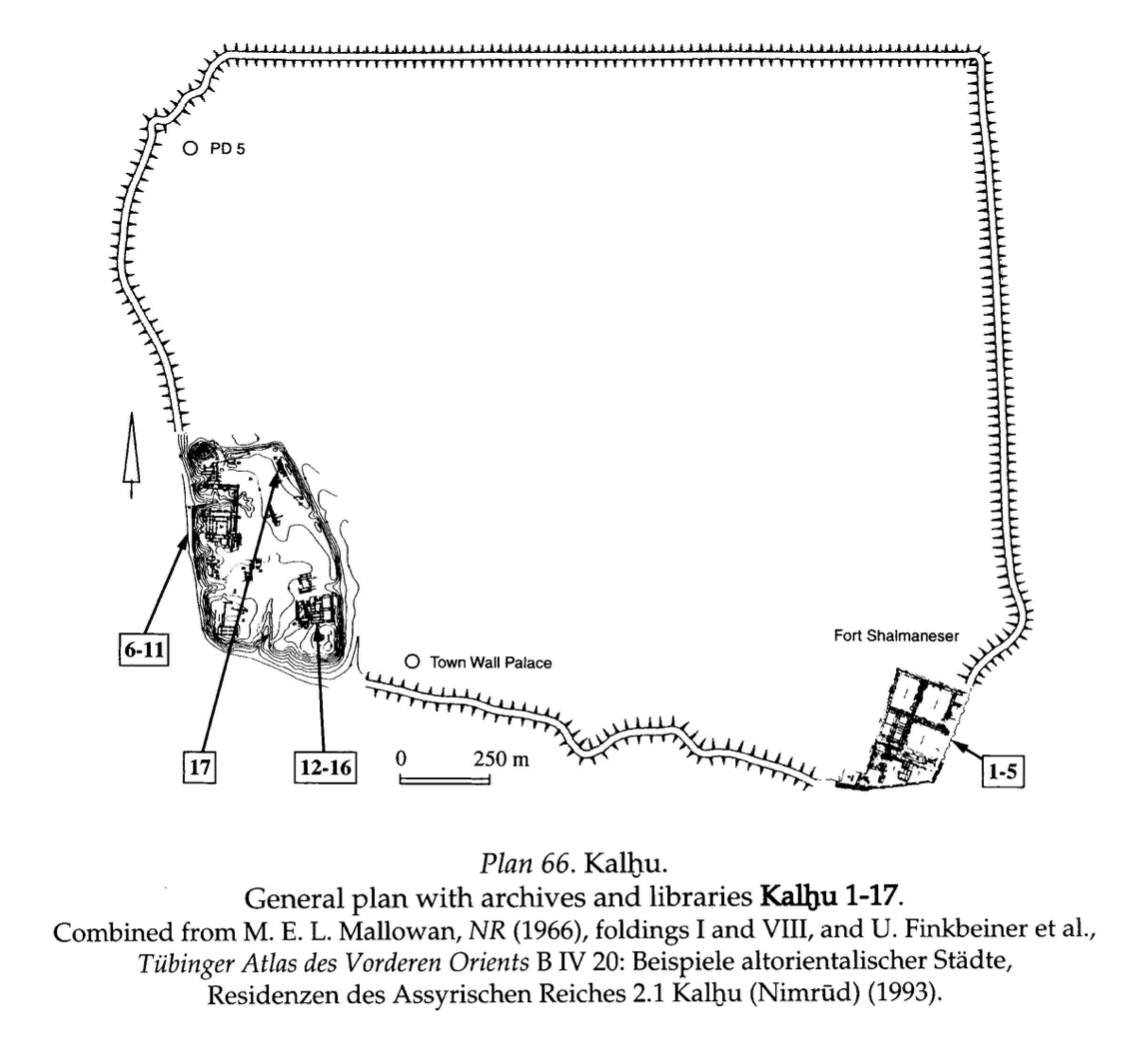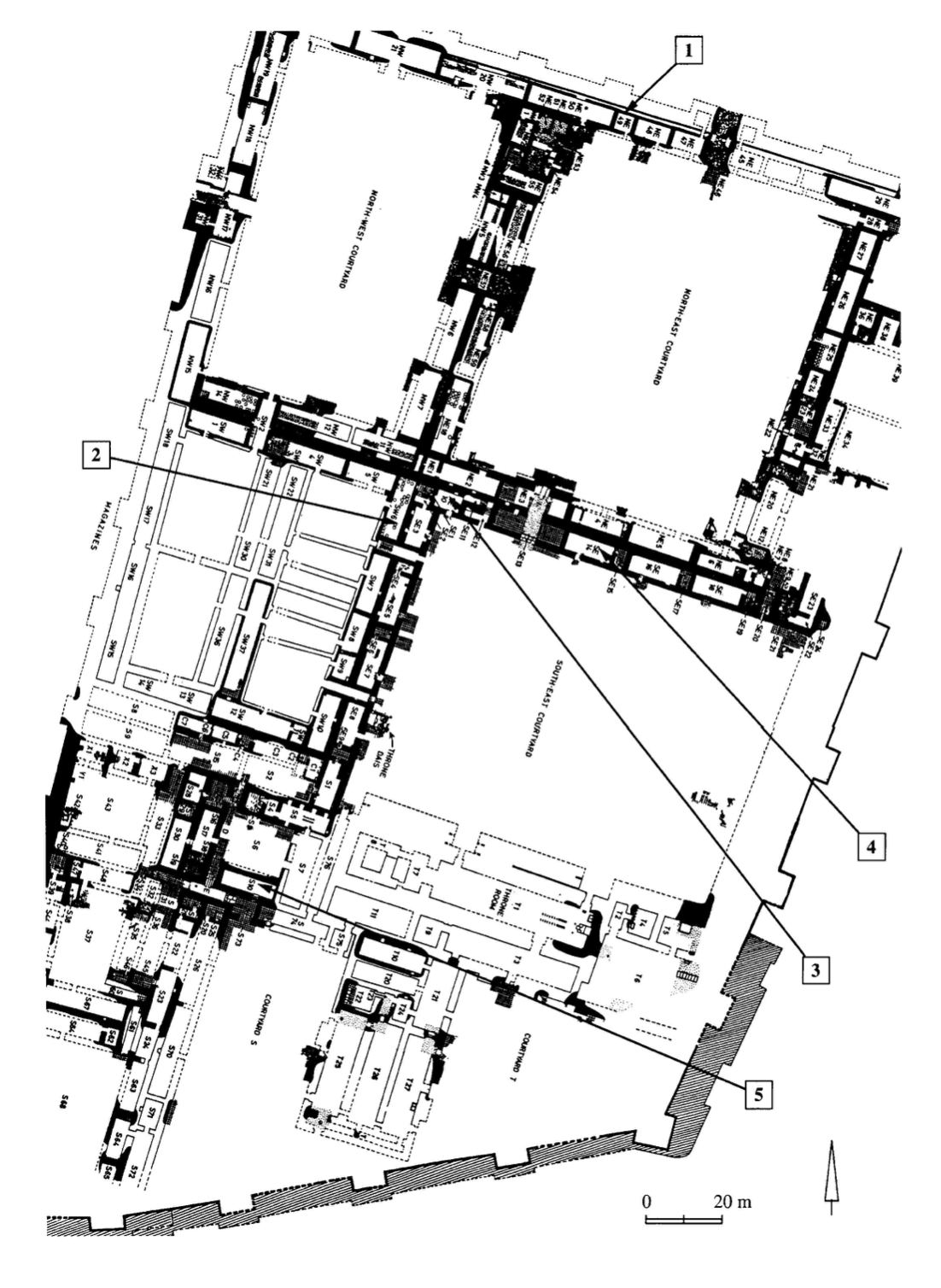 Plan 67. Kalhu. Plan of Fort Shalmaneser with archives Kalhu 1–5. From M. E. L. Mallowan, NR (1966), folding VIII.
Thomas Seidler

, 'Kalhu Archive 5: a Pleiades place resource', Pleiades: A Gazetteer of Past Places, 2023 <https://pleiades.stoa.org/places/891204335> [accessed: 30 September 2023]

            {{cite web |url=https://pleiades.stoa.org/places/891204335 |title=Places: 891204335 (Kalhu Archive 5) |author=Seidler, T. |accessdate=September 30, 2023 6:59 pm |publisher=Pleiades}}