Assur Archive 48
a Pleiades
place
resource
Creators: Thomas Seidler, Poppy Tushingham
Copyright © The Contributors. Sharing and remixing permitted under terms of the Creative Commons Attribution 3.0 License (cc-by).
Last modified
May 11, 2023 12:41 PM
— History
In a private house in fD8I, excavators discovered an archive of 45 clay tablets and 37 fragments of clay tablets, some of which have since been joined together. Two more clay tablets were located nearby in the same level. The tablets date to the 7th century. The archive, belonging to Nabu-zera-iddina and other goldsmiths, consists of letters, loans, purchase documents, lists of personal names, textiles and amounts of silver, as well as notes and four 'Median' texts, among others.

https://pleiades.stoa.org/places/919662719
Representative Locations:

archive repository
The archive is located in a private house.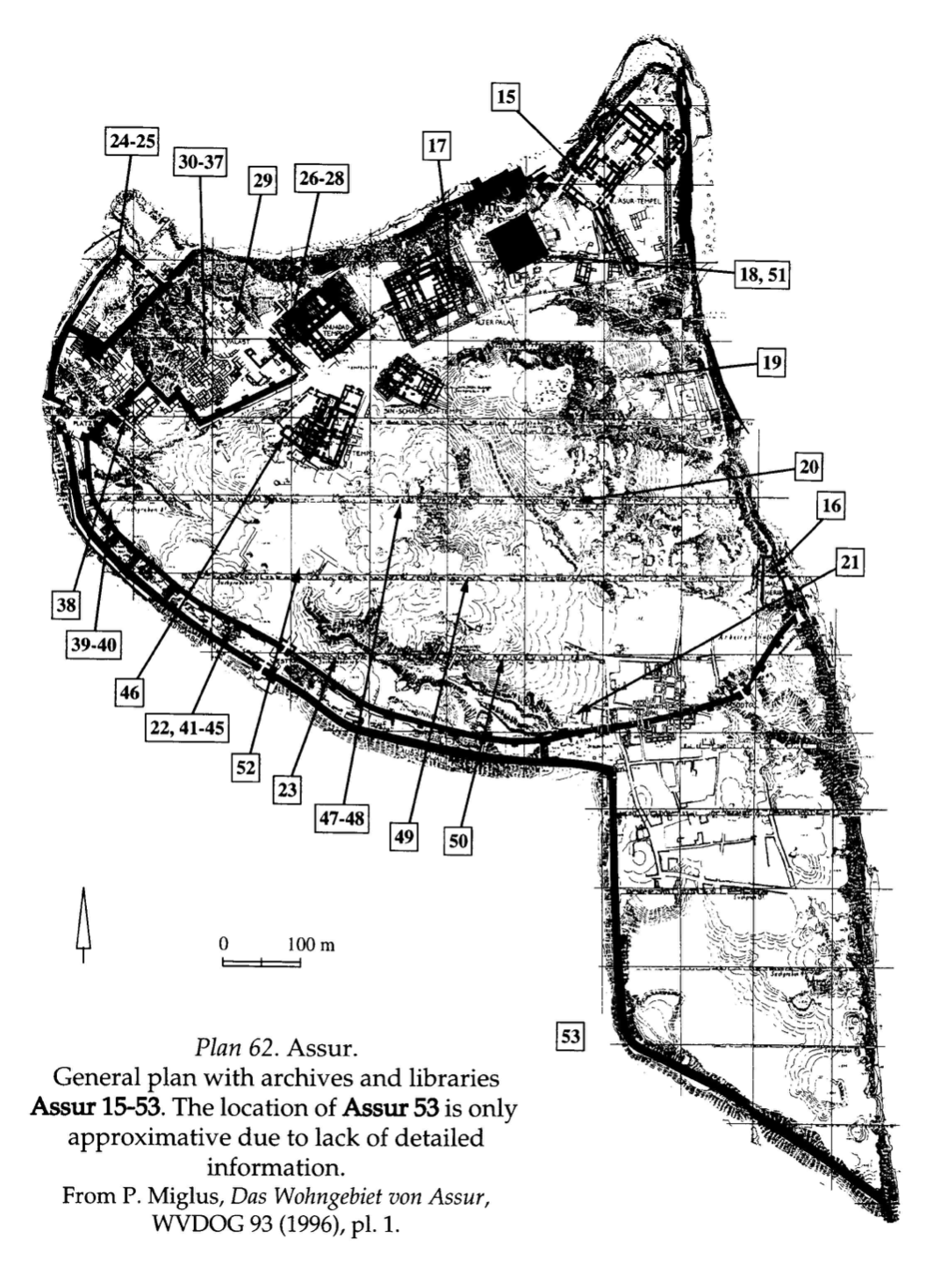 Thomas Seidler

,

and

Poppy Tushingham

, 'Assur Archive 48: a Pleiades place resource', Pleiades: A Gazetteer of Past Places, 2023 <https://pleiades.stoa.org/places/919662719> [accessed: 06 June 2023]

            {{cite web |url=https://pleiades.stoa.org/places/919662719 |title=Places: 919662719 (Assur Archive 48) |author=Seidler, T., P. Tushingham |accessdate=June 6, 2023 10:46 pm |publisher=Pleiades}}