Kalhu Archive 3
a Pleiades
place
resource
Creators: Thomas Seidler
Copyright © The Contributors. Sharing and remixing permitted under terms of the Creative Commons Attribution 3.0 License (cc-by).
Last modified
May 11, 2023 12:45 PM
— History
Three seventh-century-B.C. archives were excavated in Fort Shalmaneser, a building complex in the southeastern corner of the city Kalhu. In the northern corner of the south courtyard, mostly in Rooms SE 1 and SE 10, British excavators discovered the archive of the rab ēkalli ("palace manager"). The archive consists of twenty-seven tablets, most of which are sealed. These documents are concerned with the rab ēkalli's work as manager. The sealed clay bulla were attached to wooden objects such as boxes or writing boards and secured with a string.

https://pleiades.stoa.org/places/985331732
Representative Locations:

archive repository
This archive is located in Fort Shalmaneser.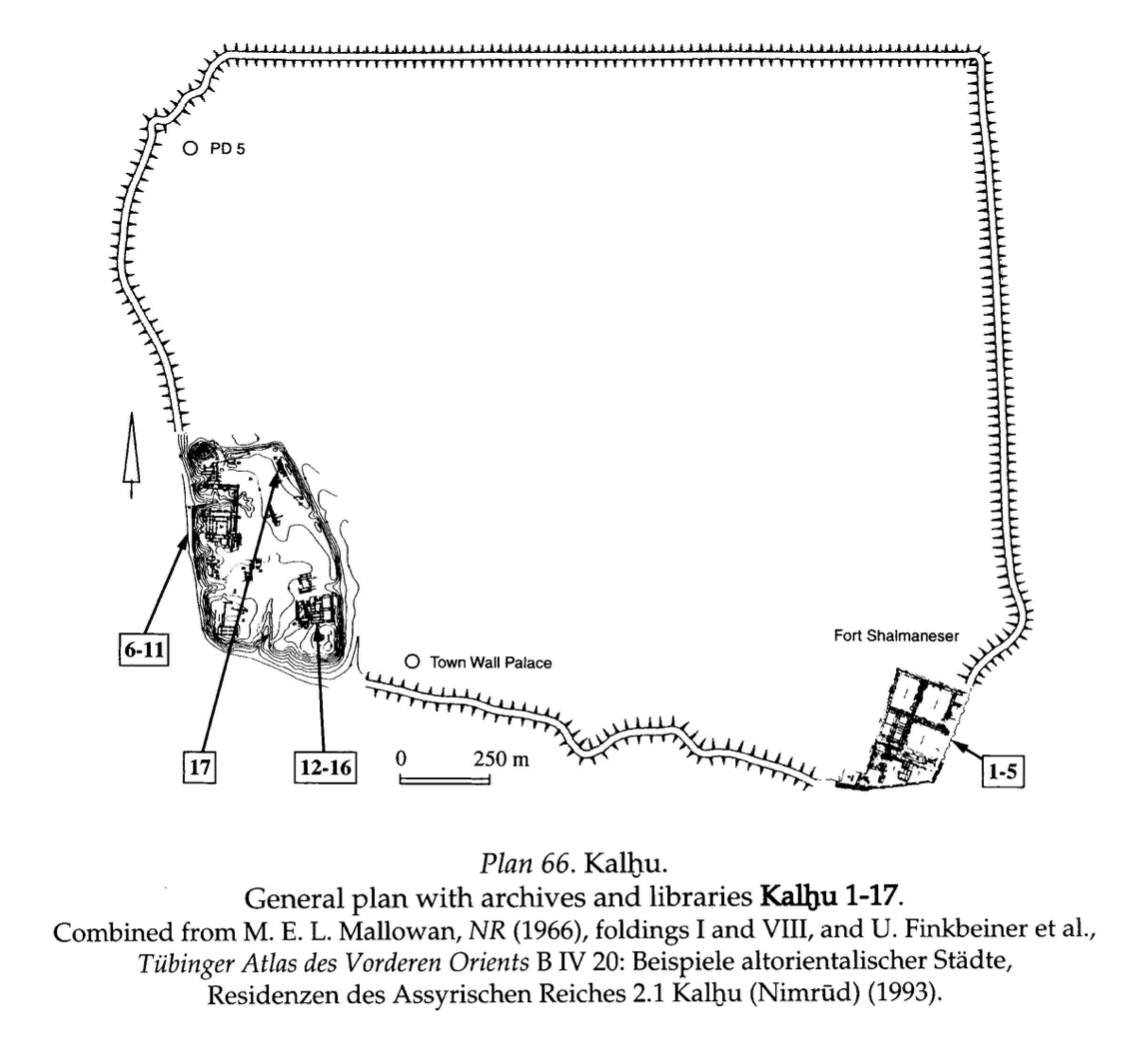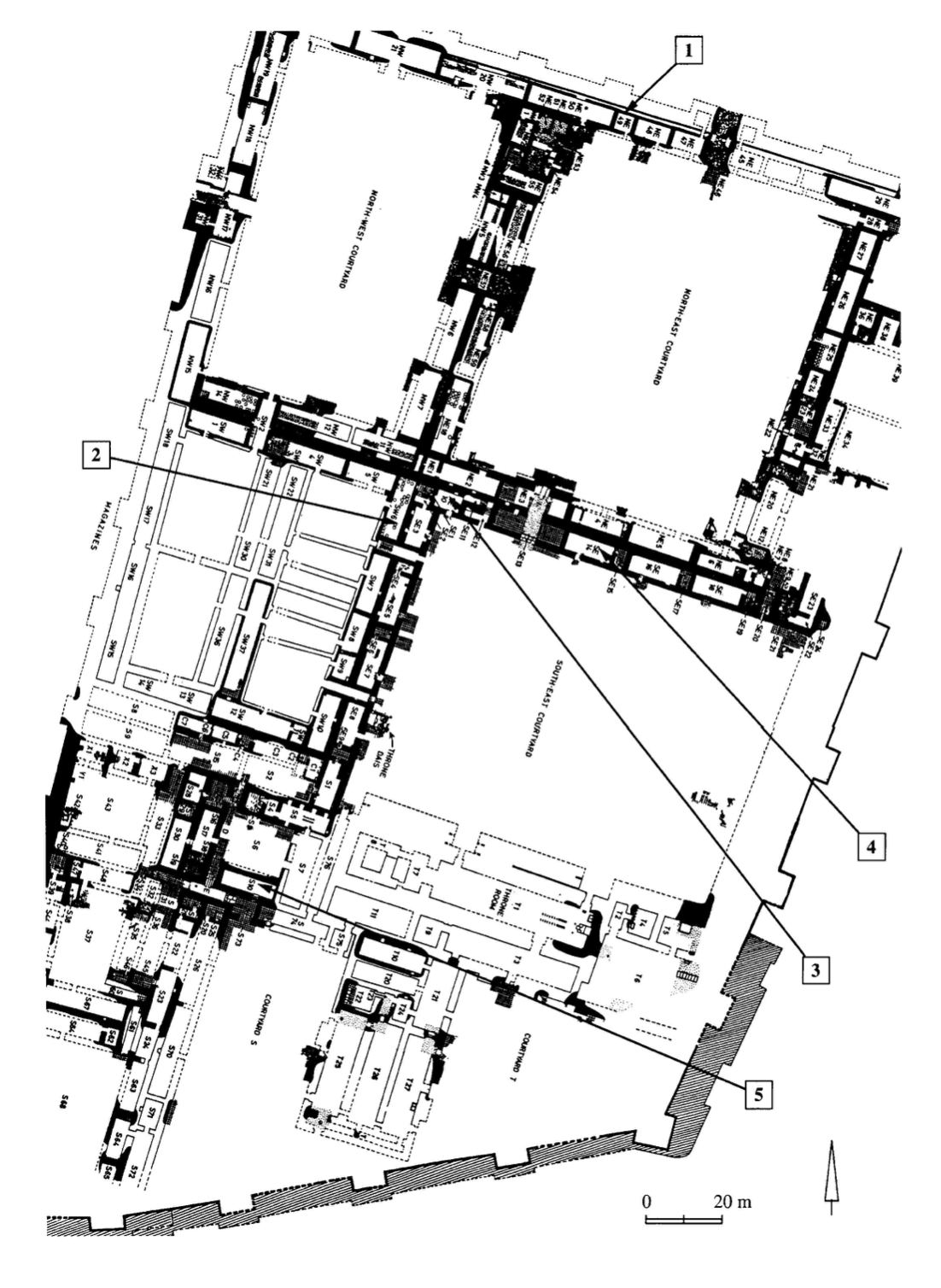 Plan 67. Kalhu. Plan of Fort Shalmaneser with archives Kalhu 1–5. From M. E. L. Mallowan, NR (1966), folding VIII.
Thomas Seidler

, 'Kalhu Archive 3: a Pleiades place resource', Pleiades: A Gazetteer of Past Places, 2023 <https://pleiades.stoa.org/places/985331732> [accessed: 23 September 2023]

            {{cite web |url=https://pleiades.stoa.org/places/985331732 |title=Places: 985331732 (Kalhu Archive 3) |author=Seidler, T. |accessdate=September 23, 2023 10:04 am |publisher=Pleiades}}